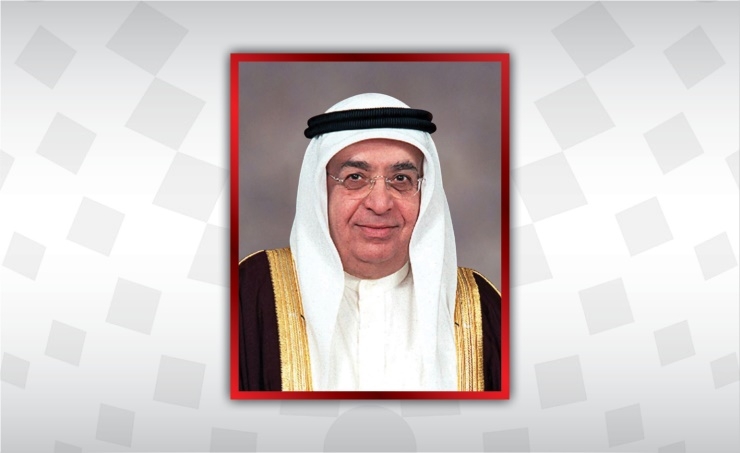 Cabinet session vows to step up measures to tackle corona threat
Manama:
The Cabinet yesterday chaired by Deputy Prime Minister, His Highness Shaikh Mohammed bin Mubarak Al Khalifa, has vowed to step up measures to tackle coronavirus threat in the Kingdom.
The session was informed about the efforts and precautionary measures being taken to prevent novel coronavirus (2019-nCoV) from reaching the kingdom.
While reviewing the latest developments of the epidemic, the Cabinet stressed the importance of further ramping up strict preventive measures, including the formation of a team, led by the President of the Supreme Council for Health, Lieutenant-General Dr. Shaikh Mohammed bin Abdulla Al Khalifa, to address the risk of coronavirus infection and manage the precautionary and preventive measures medically.
The panel shall co-ordinate with the National Committee for Disaster Management regarding suspicious cases or when a case is detected in the country.
Among other things, the session reviewed the progress of the implementation of four educational and service projects ordered by HRH the Prime Minister in the Muharraq Governorate and Hamad Town.
They include the establishment of new schools in Qalali and Hamad Town, the restoration of schools in the Muharraq Governorate and increasing cleaning services at schools, a memorandum submitted by the Minister of Education, and referred by the Cabinet to the Ministerial Committee for Financial and Economic Affairs and Fiscal Balance, as well as to the Ministerial Committee for Development and Infrastructure Projects, said.
In the same context, the session followed up on the progress of the implementation of HRH Premier's directives to meet the service educational needs of Barbar villagers, as highlighted in another memorandum presented by the Minister of Education.
The Cabinet was informed about the procedures taken so far, including the needs of the Education Ministry regarding human resources and construction aspects, through the new construction plan put forward by the same Ministry for the years 2020-2030 to cover the needs of the governorates regarding new schools, the maintenance of the temporarily evacuated ones and the maintenance of all schools during the same period.
The Cabinet reviewed the progress of 102 development projects being implemented under the supervision of the Works, Municipalities Affairs and Urban Planning Ministry in the roads and sanitation, as well as construction and maintenance sectors, at an estimated value of BD 379 million. They include 20 roads projects, costing BD 171 million, 53 sanitation projects, worth BD 121 million, and 29 construction and building projects, costing BD 86 million.
The session also took note of the tenders that had been awarded and launched in 2019 in the three sectors mentioned above.