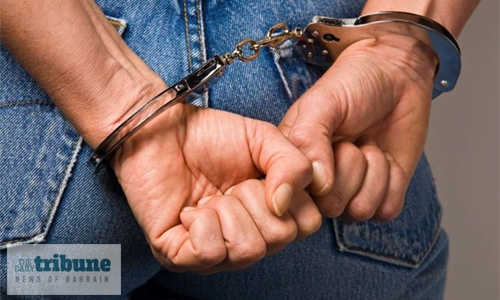 Ex-television presenter arrested
A former TV presenter was recently arrested for insulting the people of Kuwait in a video he posted on social media networks. The Bahraini man has been thrown behind bars by the Public Prosecution pending further investigation.
The former presenter runs popular channels on YouTube and Instagram, where he regularly shares videos expressing his views on several political and security cases. However, in one of the episodes he posted recently, he attacked the people of Kuwait and insulted them by describing them as "uncivilised and beggars".
This has raised nationwide anger among social media users in Kuwait, demanding to hold him accountable for his insults. On Saturday, Interior Ministry confirmed in a tweet that the General Directorate of Anti-corruption and Economic and Electronic Security has taken legal steps against an individual who shared footage that consisted of insults to a brotherly state on social media networks, without mentioning more details about the man's identity or the country he insulted.
Muharraq Governorate Chief Hussain Khamees announced yesterday that "the Public Prosecution has been notified by the General Directorate of Anti-corruption and Economic and Electronic Security with regard to the circulation of footage showing an individual who his speech consisted of misuse of means of social media".
"The Public Prosecution immediately launched its investigation after receiving the report, as it reviewed the circulated footage, interrogated the suspect and confronted him with the footage he had posted and the remarks mentioned in it. "The Prosecution ordered to detain him pending further investigations," Mr Khamees added.