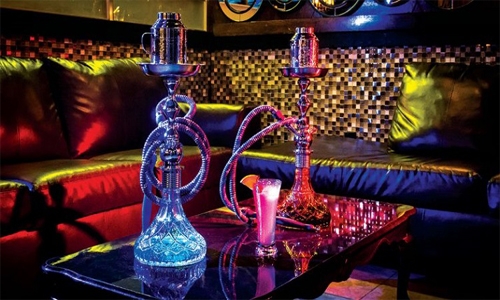 Illegal hookah cafe in home backyard: Bahrain police arrest owner, customers
TDT | Manama
The Daily Tribune – www.newsofbahrain.com
Police arrested a man for turning the backyard of his home into a cafe to serve hookah and drinks without a license as well as blatantly violating Covid-19 protocols.
Officers took the man into custody along with 13 customers who were present at the cafe during the raid. All of them are facing trial at the urgent criminal court, said the Public Prosecution.
"None of them were even wearing face masks - neither the workers nor the customers," Chief Prosecutor at the Ministries and Public Bodies Prosecution Bader Al Hassan said adding there were 13 customers at the makeshift cafe at the time of the inspection.
Mr Al Hassan said that the customers and the workers also failed to follow the social distancing norms set by the Kingdom to combat the spread of the virus.
According to official guidelines, there must be a two-meter distance between the edge of tables and in all four directions, and only 50 per cent of the table's capacity was to be used, with a maximum of five customers per table.
Temperature checks, facemasks, reservation, as well as usage of hand sanitisers, among others are mandatory.
Mr Al Hassan said police action followed immediately after being notified of the violation by the Public Health Department.
Investigating officers discovered that the accused was serving hookah and drinks without adhering to any of the Covid-19 preventive measures.
At the time of the raid, the accused was serving customers and the hookahs had pre-used hoses.
The accused also failed to provide sanitisers to customers or sterilise surfaces.
The restaurant also violated norms set for workers in a café or restaurant.
"The Public Prosecution ordered the detention of the coffee shop owner," Mr Al Hassan added.