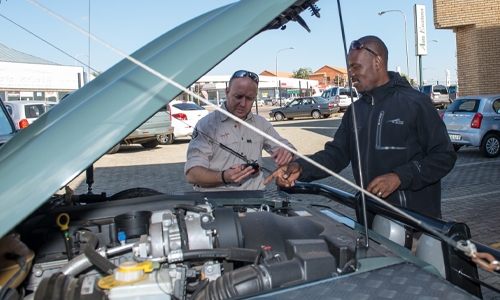 Five jailed in Bahrain for forging documents to pass damaged cars
TDT|Manama
The Daily Tribune – www.newsofbahrain.com
Five people, including an employee of the General Directorate of Traffic, landed in jail for taking bribes to produce forged certificates to pass vehicles that were not roadworthy.
In the case put on trial before the High Criminal Court, police accused the employee of the traffic department of misusing his position to forge official documents. Investigators found that the official forged documents to illegally pass vehicles that were not fit for plying on the roads.
The first and second defendants received two years in prison each, while others received one year in jail each. The police charged the official of colluding with the second defendant to allow a car to pass tests without bringing the vehicle to the testing facility.
The car, Public Prosecution said, wasn't in a roadworthy condition. Investigators also found that the third, fourth and fifth defendants offered the first defendant cash for allowing other cars that weren't fit to pass the examination.