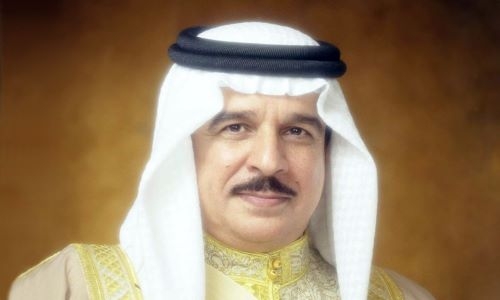 HM King expresses pride in Bahrain's independent judiciary
TDT | Manama
The Daily Tribune – www.newsofbahrain.com
His Majesty King Hamad bin Isa Al Khalifa has expressed Bahrain's pride in its rich history and landmark achievements in the field of the judiciary, expressing his constant keenness to consolidate the independence of the judiciary and support it with well-qualified experts, given the pivotal role played by the judicial branch in promoting the values of justice and equality, preserving freedoms and protecting the rights of all the citizens and residents.
This came as HM the King received, at the Al-Safriya Palace, today, two Court of Cassation judges, who took the official legal oath before HM marking the issuance of a Royal Order appointing them to their posts.
HM King Hamad congratulated the two judges, wishing them every success in undertaking the national responsibilities assigned to them.
HM the King expressed appreciation to the judicial branch members for their dedicated efforts, noting that the continuous development and organisation of the Bahraini judiciary enable it to assume its duties to the fullest.