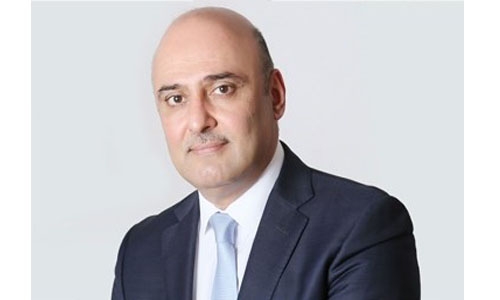 AMA International University Bahrain rebrands to University of Technology Bahrain
TDT | Manama
The Daily Tribune – www.newsofbahrain.com
AMA International University Bahrain (AMAIUB) yesterday announced that it has rebranded to University of Technology Bahrain (UTB) in a strategic move reflecting its recently announced strategy and planned upgrades to its academic programs and curriculums, leadership, governance and infrastructure.
The UTB brand, which has been approved by the University's recently appointed Board of Directors, follows on from a new Vision and Mission adopted for the institution and in line with a host of improvements currently being executed.
Guiding the University's new Vision is the belief that "By instilling solid foundation in technology, UTB will advance the discovery and application of knowledge that will increase economic growth and development, whilst continuing to inspire students and the future generations to come."
It also reflects the University's core mission, which has been redefined to educate and inspire students in cutting edge technology, science, and business fields and prepare them for the world of work.
Visually, the UTB identity has been created with students in mind, focusing on a youthful application and modernistic representation through the use of dynamic typography and vibrant colour.
The new brand rollout is now underway following its unveiling today and will soon be reflected in all aspects of the University's identity and marketing and communications. Commenting, Hisham Alrayes, Chairman of UTB, said, "We're delighted to announce the new brand.
The University of Technology Bahrain encapsulates the goals and direction the Board and Directors have set for the University and underscores the emphasis on science and technology as precursors for success in today's digital, fast-evolving and highly competitive world.
We look forward not only to rolling out a new brand but also to delivering on UTB's commitment and dedication to raising the bar for excellence and delivering world-class education."
Dr Hassan Al-Mulla, President of the University, added, "With a new brand and strategy, we're very excited to enter this next era and stage of development at UTB. We are working hard on shaping an even stronger future for the University and our students, and adopting a brand that is better aligned to our new direction is an important milestone and critical step.
It is also just one of many positive changes and improvements that are underway as we take decisive actions to ensure that UTB is recognized as a top regional university with the highest quality academic programmes, curriculums and faculty and a state-of-the-art campus and facilities."