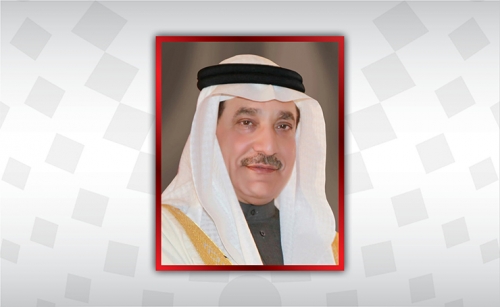 Stimulus continues for private sector
TDT | Manama
Salary payments of Bahrainis working in the private sector companies hard-hit by the coronavirus outbreak will continue as planned, confirmed Labour minister while announcing the required criteria. The extension of stimulus measures, which runs for three more months, starting July, covers companies "wholly or partially disrupted by the pandemic", said Jameel Humaidan.
The latest move, as approved by the Cabinet, will support 50 per cent of salaries for insured citizens employed in the private sector beginning this month. The government had said it was spending BD 215 million ($570 million) on paying salaries to all 100,000 of its citizens employed in the private sector from April to June to help soften the economic blow from the coronavirus outbreak.
Authorities also extended the three-month assistance to Bahraini citizens by paying electricity and water bills. Most adversely affected companies will be picked by the reviewing the list of employers who benefited from the first package as part of the BD4.3 billion stimulus, the minister said.
"This will then be referred to the SIO to transfer the payments," Humaidan said thanking His Majesty King Hamad bin Isa Al Khalifa for the unified government response to COVID-19 and preventing liquidity strains. A dynamic list of adversely affected companies which includes travel, aviation, hospitality real estate and local newspapers among 20 others have been prepared.
Detailed list in the box. Eligibility criteria Payments, Humaidan said, will be credited to eligible Bahrainis' accounts during the fourth week of every month by Social Insurance Organisation using the Unemployment Insurance Fund.
The programme will cover companies whose activities are "wholly or partially disrupted by the pandemic, impacting its ability to meet the wages of its employees, retained its Bahraini employees during the year 2020, and expressed commitment to paying the remaining portion of the salaries in full and without deduction, and on the date set for salary payments," the minister said.
To be eligible, Bahrainis workers should have "insured by end June 2020 or employed and insured through the National Employment Programme by the end of the month that precedes the date of disbursement". Bahrain minister of finance and national economy Salman bin Khalifa Al Khalifa earlier said that the "additional package of measures will further reduce pressure on householders and families across the Kingdom."
Minister Humaidan paid special tribute to the Cabinet, chaired by HRH Prime Minister Prince Khalifa bin Salman Al Khalifa, and the continued support of HRH Prince Salman bin Hamad Al Khalifa, the Crown Prince, Deputy Supreme Commander and First Deputy Prime Minister.