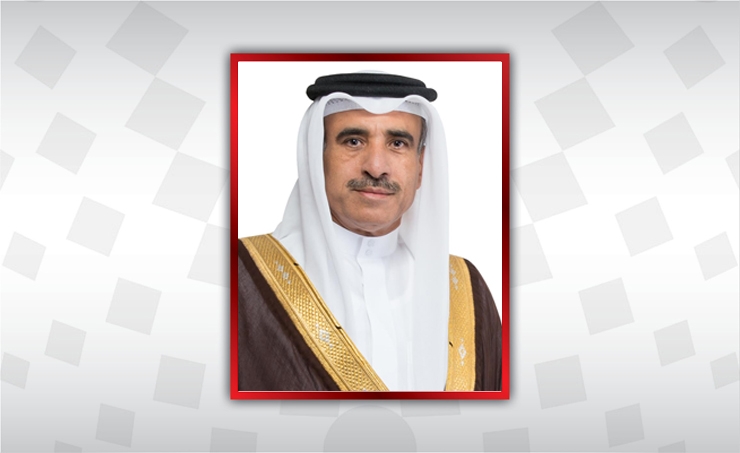 Housing Ministry distributes contracts for Al Ramli housing project units
TDT | Manama
The Ministry of Housing has started handing over contracts for the Al Ramli suburb housing project units. This is in implementation of the order of His Royal Highness Prince Salman bin Hamad Al Khalifa, Crown Prince, Deputy Supreme Commander and First Deputy Prime Minister, to distribute 5,000 housing units within the framework of the royal directives.
The ministry has taken into account precautionary measures followed by the national campaign to combat coronavirus (COVID-19). Housing Minister Eng. Bassim bin Yaqoob Al Hamar said that the Al Ramli suburb housing is one of the main projects included in the ministry's programmes to implement the order of His Majesty King Hamad bin Isa Al Khalifa to build 40,000 housing units, in addition to the housing commitment included in the current government's programme.
He added that handing over the contracts for the Al Ramli project is in line with the schedule prepared for the implementation of the order of HRH the Crown Prince to distribute 5,000 housing units in new cities and compounds all over the Kingdom.
The Minister explained that a large number of the contracts have been distributed at the project site in Al Ramli suburb while providing the necessary space for social distancing.
More than one location was put in place to hand over the contracts to a specified number of citizens, who each had to comply with their appointments to ensure only five persons turn up at the same time at every distribution point.
The Minister of Housing emphasised that the distribution of the contracts represents a new housing asset added to the achievements of the housing march in the Kingdom.
He pointed out that this step marks the start of operating one of the new cities in Bahrain, following the first housing phases in Salman City, Khalifa City and East Hidd.