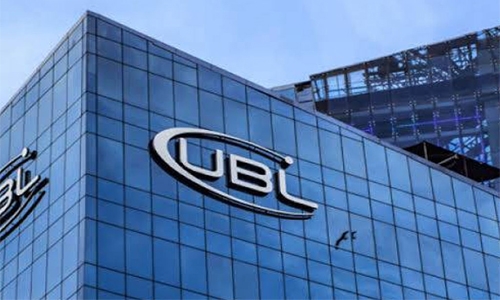 UBL is one of the leading players in Pakistan's banking space, with a legacy of committed service since 1959
The Daily Tribune – www.newsofbahrain.com
" UBL is one of the leading players in Pakistan's banking space, with a legacy of committed service since 1959. Along with its strong balance sheet, the footprint of branches across the country and abroad, digital expertise, talented teams, and great support of all its shareholders, UBL has an extremely valuable client base whose patronage has enabled our journey through time.
UBL was declared 'Bank of the Year' in Pakistan for 2020 by The Banker, a leading global financial publication. The Bank opened its doors to business in Bahrain in 1969, when the first branch was opened in Manama.
While the corporate Bank is its mainstay in Bahrain, UBL also has a full suite of retail banking products. Its diversified customer base includes top business houses, SMEs & HNWIs, covering a broad spectrum of segments and industries.
UBL Bahrain continuously strives to improve its services and adopt up-to-date technology providing alternate delivery channels to its clientele. In pursuance of the same, we have joined the BenefitPay platform, which allows payments digitally without cash or cards in a secure and very convenient manner. Customers can view their account balance just by a click.
We have also replaced the old ATM/Debit cards with the new contactless cards and joined the country's move to increase contactless transactions. Our Roshan Digital Account empowers Non-resident Pakistanis to open accounts in Pakistan anytime, from anywhere in the world, without visiting any of the branches.
It provides opportunities like investing in Naya Pakistan Certificates at very attractive riskfree rates, and the Pakistan Stock Exchange, which is the best performing stock exchange in Asia.
UBL Bahrain provides leverage financing against investments in NPCs, which multiplies the returns. Other facilities include Funds Transfer, Pay Bills, top-up a mobile & payment of Zakat and Donations to charitable organizations. Account-holders can now easily apply for Roshan Apni Car for their loved ones at the lowest rates. Funds can be quickly repatriated back to the country of residence as and when required.
UBL's remittance service 'Tezraftaar Cash' is a speedy, safe and legal way for customers to send money free to their loved ones in Pakistan. Customers can use this service at all UBL branches while availing of the most competitive exchange rates across the country.
UBL Bahrain has a feature in its ATMs - now, Pakistanis can remit money to their beloved at any convenient time 24/7 through UBL ATM Machines.
UBL Bahrain is thankful to the wise leadership of His Majesty King Hamad Bin Isa Al Khalifa, His Royal Highness the Crown Prince and Prime Minister Prince Salman Bin Hamad Al Khalifa and to the Central Bank of Bahrain for providing continued guidance and support.
UBL has been in the Kingdom of Bahrain for over 52 Years and will continue efforts to participate in the country's visionary policies. UBL will continue to grow and strive to serve its customers better because at UBL, "You come first"! For further information, please visit UBL branches.