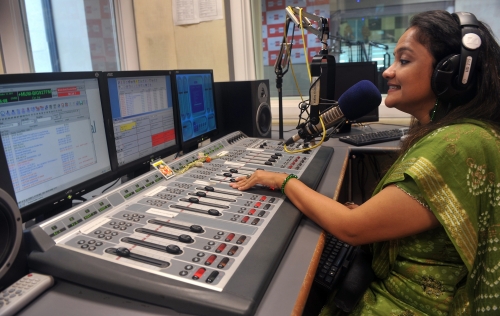 Bahrain Information Ministry invite bids for operating Indian FM radio channel 104.2
TDT | Manama
The Daily Tribune – www.newsofbahrain.com
The Ministry of Information has opened a tender inviting bids for the operation and management of an FM radio channel in Bahrain. This opportunity, specifically for the Indian Entertainment Radio FM Channel at 104.2 MHz, offers a five-year contract to the successful bidder. Interested parties are required to have a minimum of three years of experience in radio channel and radio studio operations to be eligible to apply.
Additionally, the ministry requires bidders to have a minimum auction proposed value of not less than BHD 10,000 per month to qualify. Bids failing to meet this requirement will be disqualified. To participate, bidders must comply with the general terms and technical specifications outlined in the Request for Tender (RFT).
A comprehensive understanding of the primary technical requirements is also expected. The tender documents are available for download from the official website of the tender board at www.tenderboard.gov.bh.
To ensure commitment, bidders are required to submit a BD4,000 bond with a validity period of 180 days. The tender board will stop receiving bids on July 12, 2023, and the received bids will be opened on July 13, 2023.
The ministry has also clarified that it reserves the right to reject any of the bids that do not meet the mandatory criteria requirements and fail to comply with the general terms and instructions of this RFT.
Micro, small, and medium enterprises are eligible to obtain a 10% preference in the financial evaluation stage. To avail themselves of this preference, SMEs must submit the "SMEs Classification Certificate" during the bidding process.
Vendors who are not registered in the Tender Board's e-tendering system will be required to register to participate in the bidding process. In a previous auction conducted by the Ministry of Information in 2019 for FM radio frequency 104.2, according to the tender board, bids came from Go Alive Media (BHD 1,326,000) and Al Tamimi & Company Bureau of Attorney and Legal Consultant (BHD 1,253,000).
Unconfirmed reports also say that the transmission on this frequency was discontinued in 2019 by the operator due to financial difficulties resulting from low revenue and higher fees. Later, during the initial months of the COVID-19 pandemic, Go Alive Media was tasked with operating the channel as part of an initiative aimed at addressing the needs of the expatriate community.
Reportedly, in 2021, Mirchi Bahrain, a subsidiary of Entertainment Network India Limited, took over the operations of this FM radio channel, acquiring the rights from the previous operator.