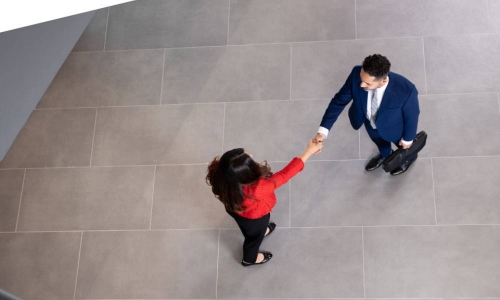 Tamkeen reports significant milestones in first quarter
TDT | Manama
The Daily Tribune – www.newsofbahrain.com
The Labour Fund (Tamkeen) announced recording substantial advancements in its strategic priorities during the first quarter of 2023, which it attributed to high-quality training programmes and the proactive approach of businesses.
In Q1, with Tamkeen's help, 2,950 Bahrainis landed jobs, with 16% successfully securing quality jobs, compared to 11% in the same quarter of the previous year. Additionally, the quarter also witnessed 2,480 Bahrainis benefitting from skill development programmes backed by Tamkeen.
Furthermore, Tamkeen backed 1,350 women with employment support and trained 1,500 as part of its women empowerment initiative. Youth development initiatives resulted in 4,860 Bahrainis under the age of 35 benefitting from Tamkeen's employment support during the quarter.
In the private sector, Tamkeen aided 1,800 enterprises across various economic sectors, with 87% of them being small and medium-sized enterprises (SMEs), and 31% belonging to key sectors of the economy.
Tamkeen said it also maintained a vigilant approach to monitoring the performance of supported enterprises to identify any potential violations.
As a result, Tamkeen took decisive action against 61 violators during the first quarter of 2023, representing less than 1% of the total applications received. Tamkeen also cooperates with the General Directorate of Anti-Corruption & Economic & Electronic Security.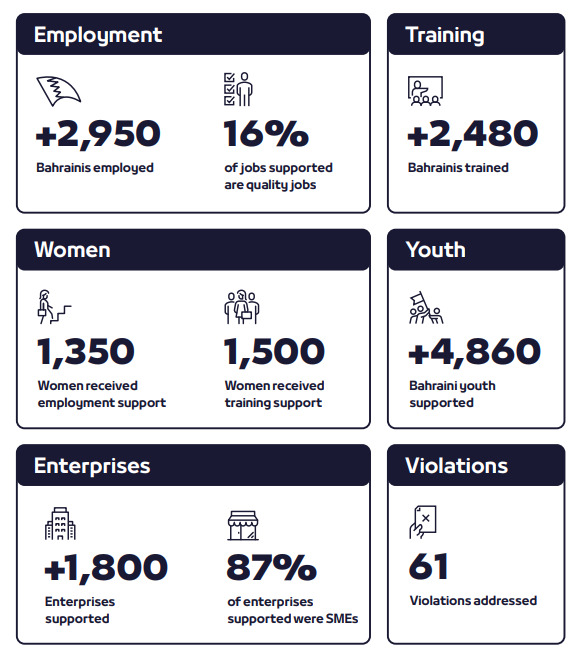 Notably, Tamkeen initiated several programmes in the first quarter aimed at supporting Bahraini doctors in private-sector institutions. These initiatives encompassed comprehensive training and employment assistance, along with incentivising institutions with high rates of Bahrainisation within their medical staff.
Furthermore, Tamkeen forged partnerships with top local and international institutions to facilitate the training and employment of Bahraini individuals. The collaboration with Fives Group will provide specialised training opportunities for Bahrainis, enhancing their skills and employability.
Additionally, Tamkeen entered into agreements to support the growth and expansion of various local enterprises and factories, further contributing to the economic development of Bahrain. Maha Mofeez, Chief Executive of the Labour Fund (Tamkeen), said the Labour Fund has started the year on a high note by reaping success in driving greater economic impact for Bahrain.
"We plan to continue closely monitoring our performance to ensure we are on the right path to achieving our goals." Tamkeen's strategic objectives, unveiled earlier this year, revolve around four key priorities: enhancing the economic participation of Bahrainis, fostering training in emerging skills, supporting enterprise growth and development, and driving positive economic impact and sustainable growth through ecosystem development.