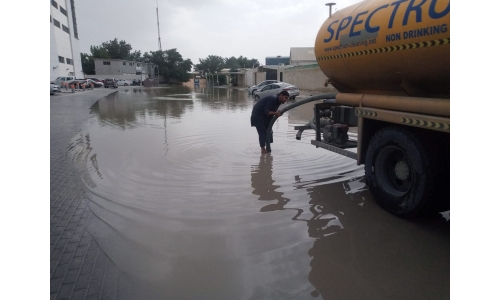 Puddles persist long after rain ends in Bahrain
TDT | Manama
The Daily Tribune – www.newsofbahrain.com
Despite intense efforts of the Works Ministry to drain the puddles after showers that lashed Bahrain, rainwater pools continue to persist across Bahrain.
Emergency teams and suction tankers deployed by various municipal councils are in operation at all affected areas to clear the puddles before they trouble road users, especially amidst the cold weather.
Southern municipal officials said they are working in cooperation with the Ministry of Works, Municipalities Affairs and Urban Planning to clear areas that are still waterlogged.
Emergency teams are working 24/7 to clear streets and all low-lying areas.
According to the ministry, 26 suction tankers were in action across streets and residential neighbourhoods.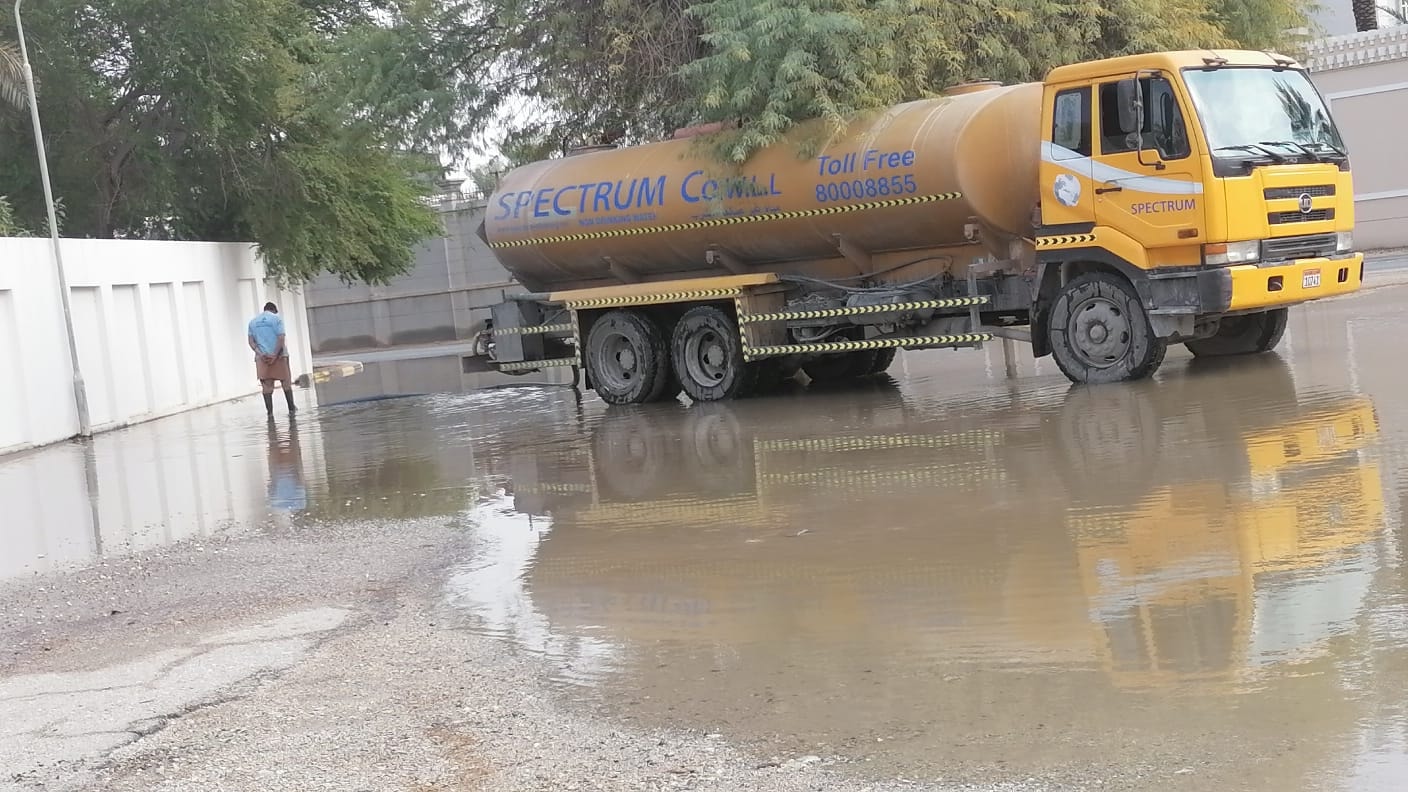 "The teams cleared 101 puddles." Priority is for clearing water from public and main streets and residential complexes.
"The emergency teams received 57 reports of rainwater issues, and addressed them immediately, said the officials.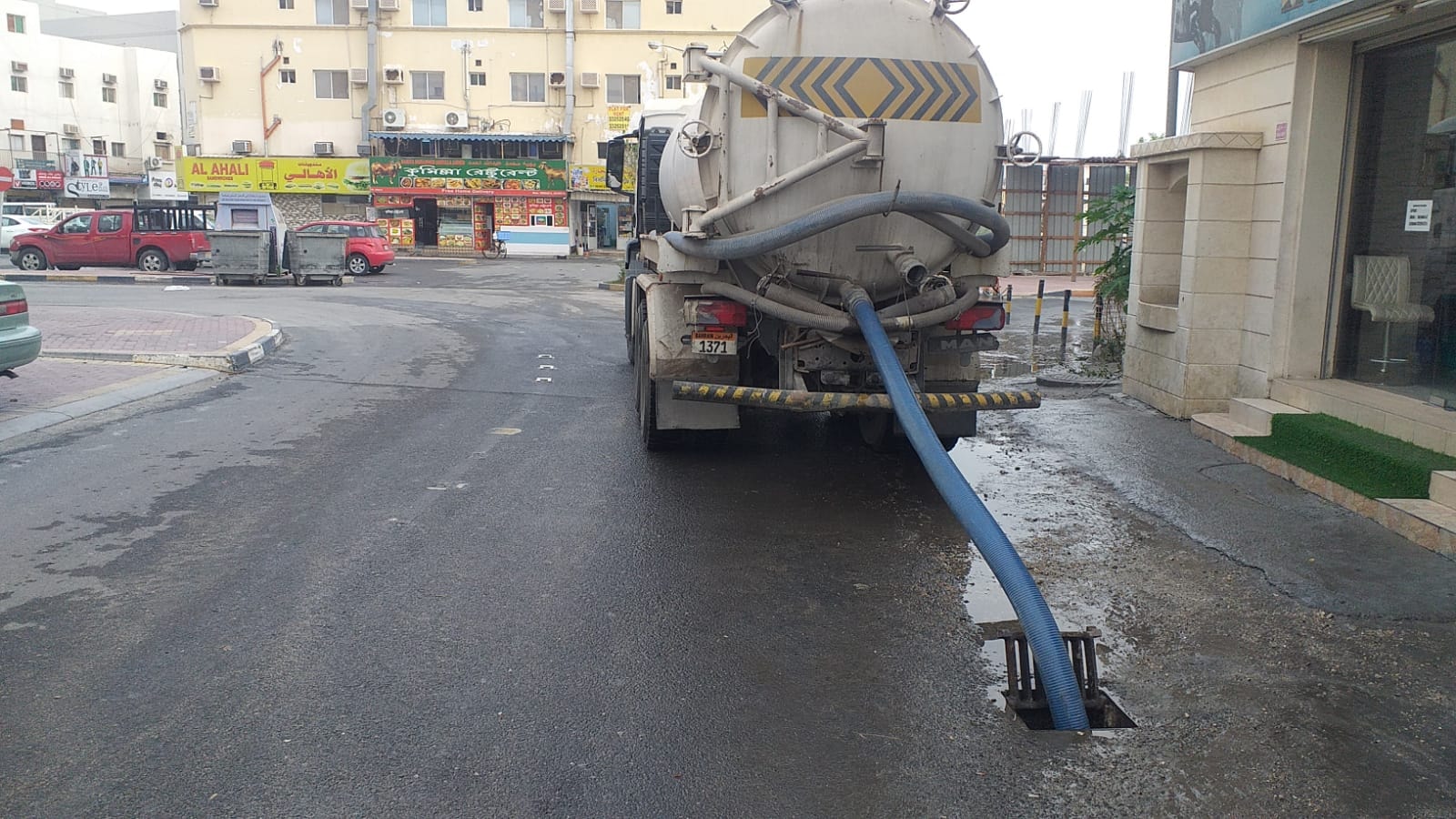 Tankers, so far, conducted 845 sorties to remove 4,225,000 gallons of water accumulated in 101 sites.
The municipality said they removed 131 tank-loads of water from Isa Town and Zayed Town.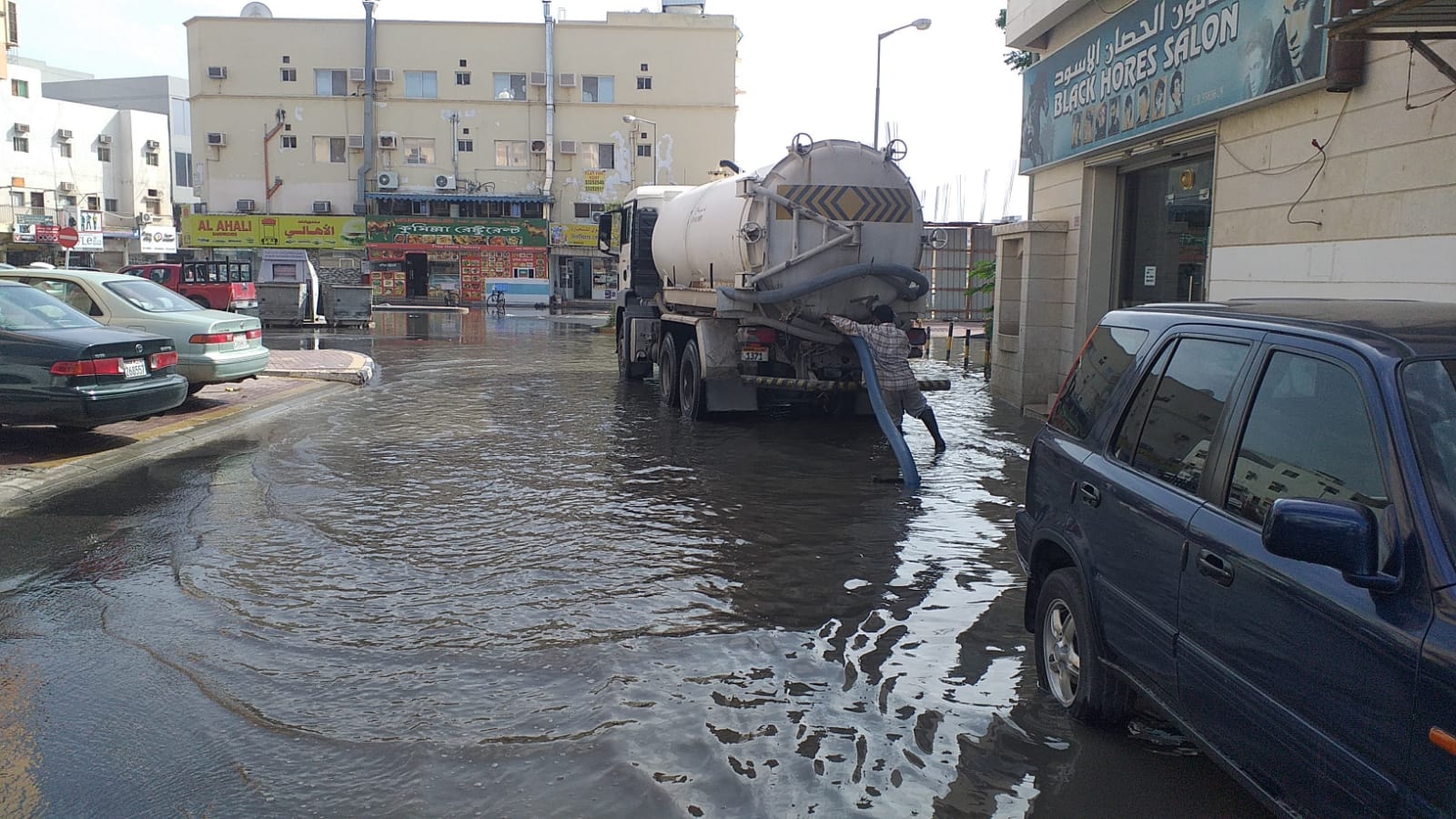 Rainwater suction efforts were ongoing in Nuwaidrat and Horat Sanad areas.
Water tankers did 33 rounds to remove water from eight locations there.
From Al-Hajiyat and Al-Buhair areas, tankers did 111 rounds to pump out water from ten sites, and from the Al-Bukwara area, tankers did 257 sorties to clear water from 29 locations.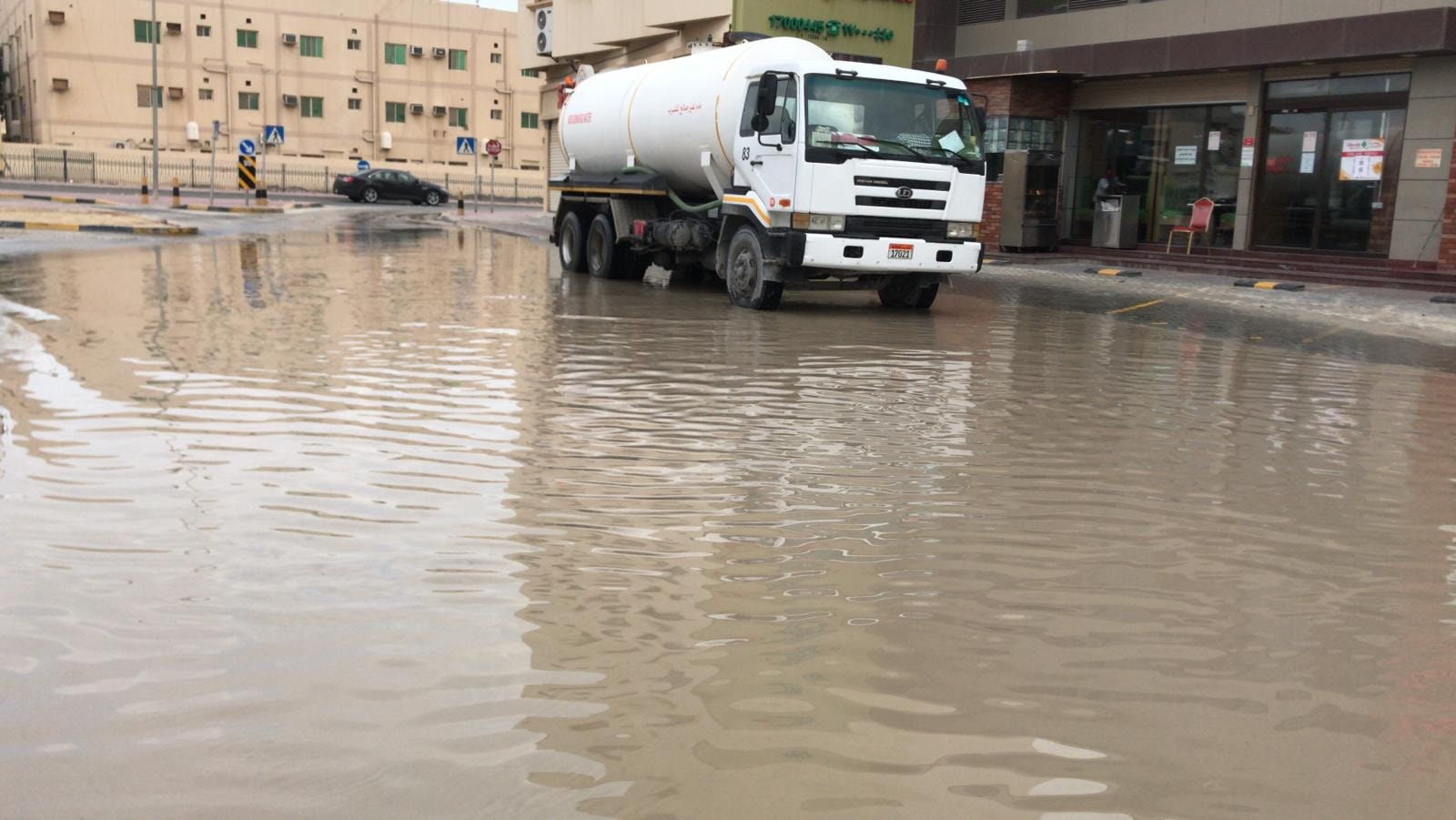 In East and West Riffa, workers removed 260 tank-loads of water from 21 low-lying areas.
In Jary Al-Sheikh and Aali, two spots were affected, and tankers did 28 rounds to clear water accumulated.
In Zallaq, Dar Kulaib and Safra, tankers sucked out water from six locations by doing 15 sorties.
In the Awali area, tankers (10 rounds) cleared water from two spots.
Citizens and residents can contact the emergency teams on 17986180, 17986145 and 39641880