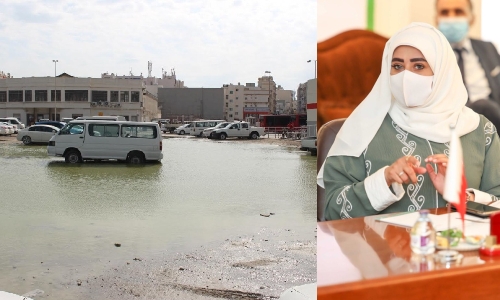 91 rain-hit families in Bahrain receive compensation
TDT | Manama
The Daily Tribune – www.newsofbahrain.com
Compensations to cover the damages caused by rain-induced floods are deposited to the accounts of affected citizens by the Ministry of Finance, said Works Ministry.
The compensation reached 92 families affected by the down-pour in the Al-Lawzi area, our sister concern AlAyam said in a report.
The move follows the directives of His Royal Highness Prince Salman bin Hamad Al Khalifa, the Crown Prince and Prime Minister, to compensate citizens and develop sustainable solutions in the areas facing rainwater accumulation.
The ministry said the latest move followed a study of the compensation requests of citizens received from the Municipal Council of the northern region of the Al-Lawzi region.
Praising the quick action by the council, the ministry said it is keen to compensate the affected persons after studying and evaluating the requests received.
The ministry said it is working to develop sustainable solutions to ensure a quality of life for citizens in all regions of the Kingdom.
In a separate statement, Zainab Al Darazi, the municipal member of the twelfth constituency in the Northern Governorate, thanked HRH Prince Salman bin Hamad Al Khalifa, the Crown Prince and Prime Minister, for compensating those affected by rains in the Al Lawzi area.
Al Darazi said citizens in the areas conveyed their gratitude to HRH for compensating rainwater damages in a "record time."
The member also thanked the HRH for his directives to concerned authorities to solve the rainwater logging in Al-Lawzi.