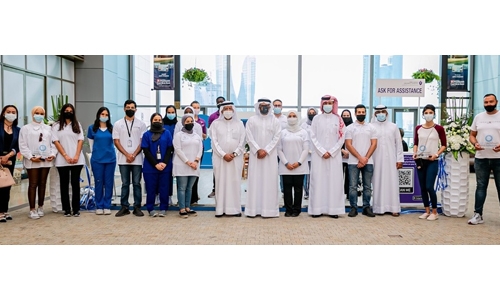 King Hamad University Hospital organises diabetes awareness event
TDT | Manama
The Daily Tribune – www.newsofbahrain.com
The King Hamad University Hospital has organised a diabetes awareness event at The Avenues Mall. Held under the slogan "Diabetes Care, If Not Now, When?", the event was part of the hospital's celebration of World Diabetes Day, which coincides with the 10th year anniversary of the discovery of insulin.
It was aimed at promoting health awareness and education for patients and their families in particular, and the citizens and residents of the Kingdom of Bahrain in general, and encouraging them to detect early symptoms of diabetes, adopt healthy behaviours through proper nutrition and physical activities, and spread awareness of ways to prevent the disease.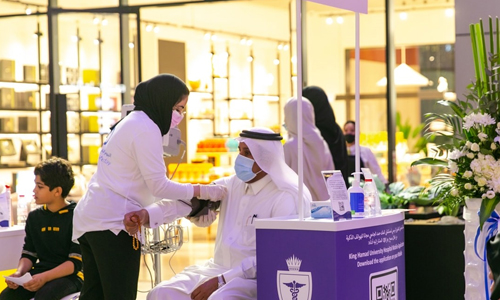 The Dean, Prof. Hisham Youssef Hassan, Director General of Medical Affairs, also a consultant of ear, nose and throat at the hospital, inaugurated the event.
Simultaneously, a health exhibition was also held where people from various segments of society took part.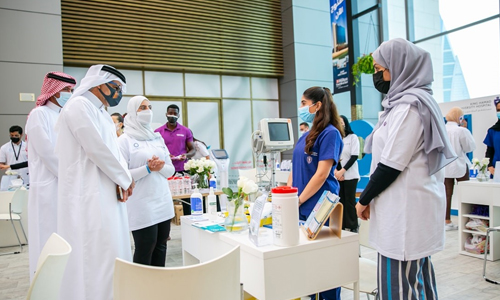 Initial medical and vital signs tests were conducted for 165 people aged between 11 and 72 years, in addition to providing medical consultations in the field of nutrition and diabetes.
Dr Dalal Al Rumaihi, a consultant in diabetes and endocrinology at the hospital, stressed that World Diabetes Day is one of the most important annual events that must be observed due to the importance of educating the community about early diagnosis and adopting balanced health behaviours to avoid infection and prevent it.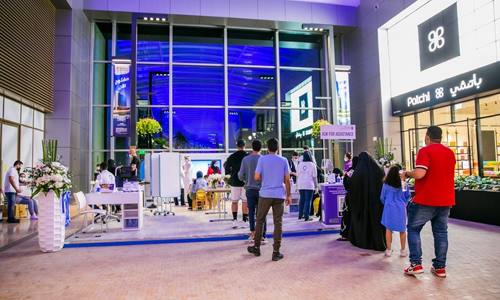 On this occasion, the King Hamad University Hospital launched an integrated and free awareness course entitled "Your Life and Diabetes" available on one of its social media channels.
On the other hand, the hospital administration extends its sincere thanks to the management of The Avenues Mall-Bahrain, Durrat Arad Pharmacy, Applebee's restaurant chain, and Jumami Restaurant for their cooperation in making the event successful.