Bahrain steps up food security efforts
TDT | Manama
The Daily Tribune – www.newsofbahrain.com
The Kingdom of Bahrain has achieved a strategic stock of food security thanks to the directives of His Majesty King Hamad bin Isa Al Khalifa.
It came following HM the King's speech during the opening of the second session of the fifth legislative term of the Shura and Parliament in October 2019, during which he called for the development of a strategic project for national food production.
The Ministry of Works, Municipalities Affairs and Urban Planning said that work was carried out immediately to implement the royal directives by developing national capabilities in the field of food industries, raising the percentage of local production, as well as providing incentives and facilities to preserve the expertise of professionals, especially in areas of food security.
This was confirmed by the Ministry's Undersecretary for Agriculture and Marine Resources, Dr Nabeel Abu Al Fateh, during a government media briefing organised in cooperation with the National Communication Centre.
Dr Al Fateh pointed out that Bahrain is distinguished by the existence of the National Initiative for the Development of the Agricultural Sector, whose advisory council is chaired by HRH Princess Sabeeka bint Ibrahim Al Khalifa, Wife of HM the King and Chairwoman of the Supreme Council for Women.
The initiative's projects have contributed to the development of the agricultural sector, in particular, and the social, environmental and national economy, in general.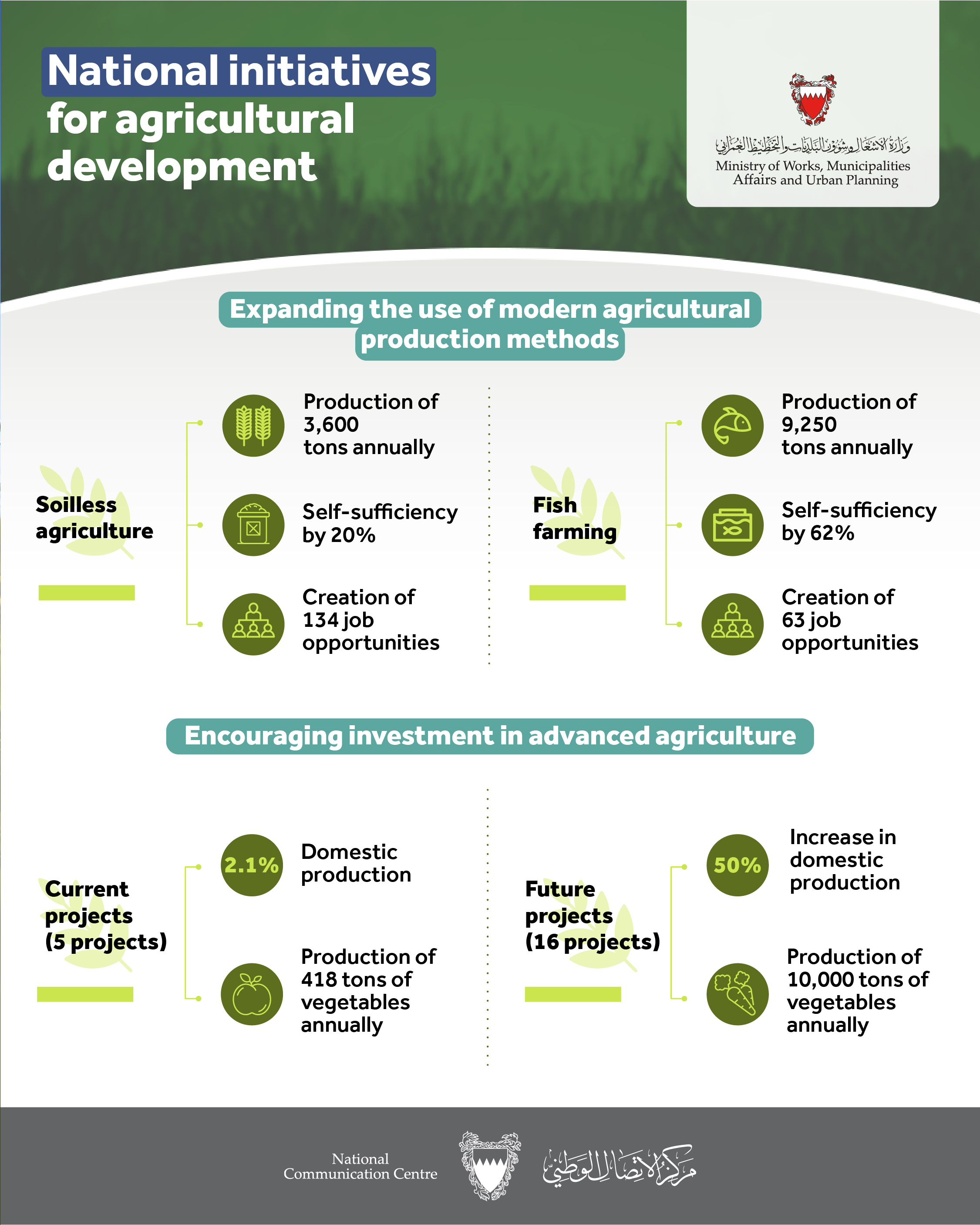 "This reflected positively on the increase in the agricultural sector's contribution to the GDP, and work was undertaken to optimise the use of agricultural lands," he said.
Dr Al Fateh also shed light on the Kingdom's index within the international standards for the classification of indicators related to food security, as it ranked sixth in the Arab world in 2019, and 50th globally. "This reflects the distinct efforts made by various government agencies in order to develop work in the field of food security," he said.
With regard to the expansion of the use of modern agricultural production methods, Dr Al Fateh stated that among this is the adoption of the technology of cultivation without soil.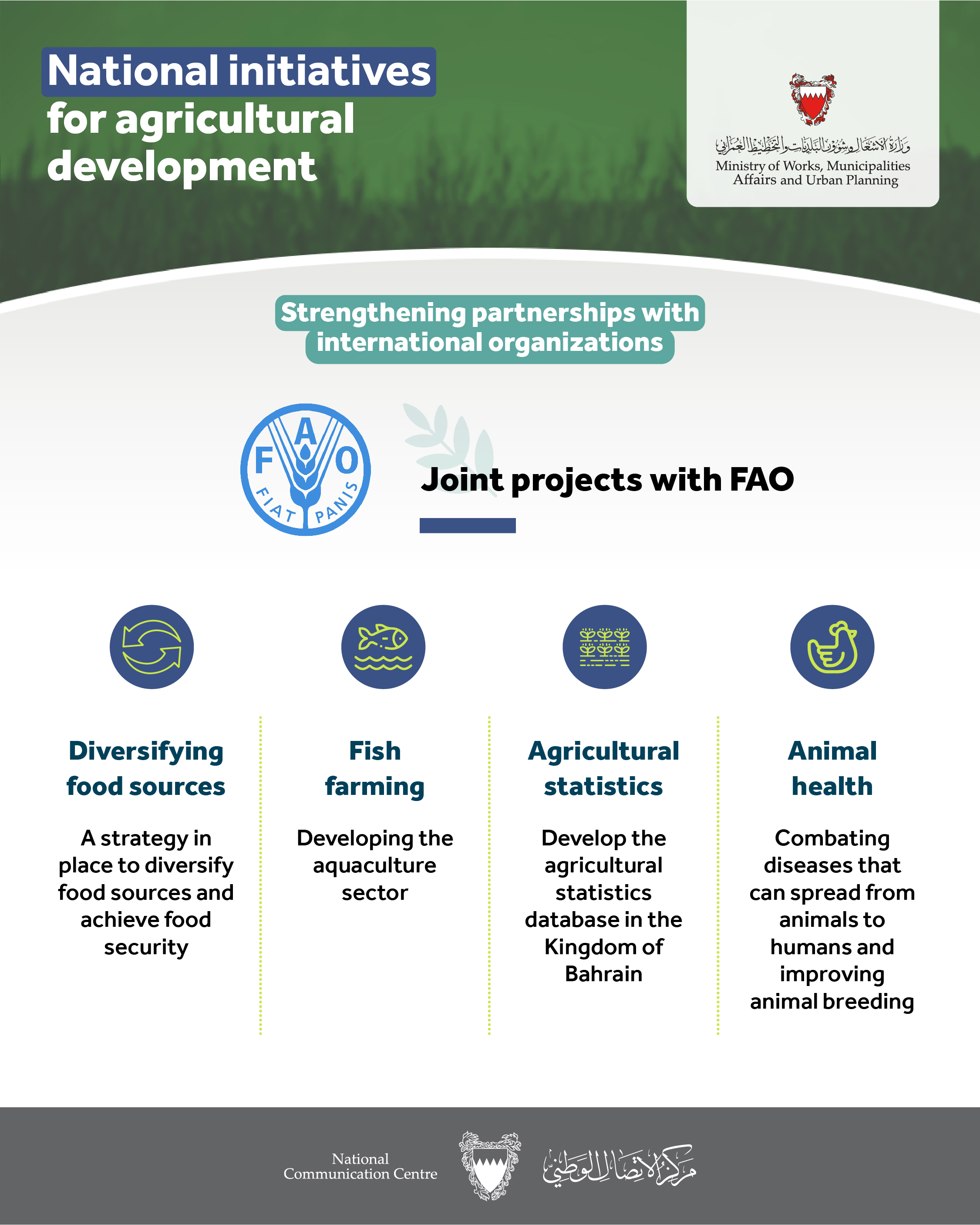 The number of greenhouses reached 356, covering an area of 260,000 square metres. They produce 3,600 tonnes annually of tomatoes, green beans, cucumbers, peppers and melons, among others, and provide 134 jobs, as well as contribute to 10%-20% of Bahrain's self-sufficiency in producing vegetables.
He pointed out that the fish farming development project is one of the modern methods in agricultural production and is targeted for expansion, with an aim to produce up to 9,250 tonnes per year of different types of fish such as hamour, safi, sabiti and others. "These projects generate 63 jobs and contribute to the self-sufficiency ratio at a rate of 50% to 62% of Bahrain's fish production," Dr Al Fateh said.