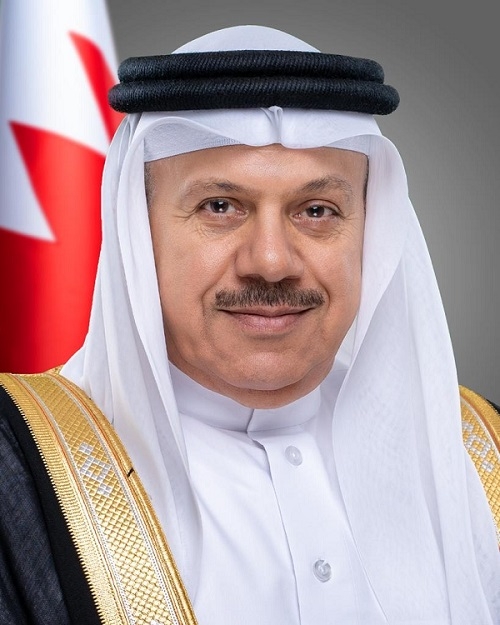 Strengthening cooperation with Arab League, Egypt stressed
TDT | Manama
Minister of Foreign Affairs Dr Abdullatif bin Rashid Al Zayani has stressed strengthening cooperation with the Arab League and Egypt. This came in separate phone calls with League of Arab States secretary-general Ahmed Aboul Gheit and his Egyptian counterpart Sameh Shoukry.
In his conversation with Gheit, the two sides discussed joint-Arab action and ways to intensify efforts aimed at strengthening cooperation within the framework of the league, in order to serve the interests of Arab countries and support security and stability in the region. They also reviewed the latest regional political developments and issues of shared interest.
Meanwhile, in speaking with Shoukry, Dr Al Zayani praised strong fraternal relations between Bahrain and Egypt and their progress in various fields, thanks to the directives and care of His Majesty King Hamad bin Isa Al Khalifa and Egyptian President Abdelfattah El Sisi.
The Foreign Minister underlined the Kingdom's full support of efforts made by Egypt to confront challenges and threats to its national security and stability. He affirmed that the security of Egypt is an integral part of the security of Bahrain, lauding the active and vital role of Egypt in defending Arab issues and protecting regional security.
The Foreign Minister hailed the 2020 Cairo Declaration, launched by President El Sisi, to solve the Libyan crisis, by calling on the conflicting parties in Libya for an immediate ceasefire and support the national interest, so as to preserve the Libyan territorial integrity and foster peace and harmony.
He also lauded the Egyptian House of Representatives' stance in backing the leadership's efforts to protect Egypt's borders and defend national security. The Egyptian Foreign Minister lauded historic fraternal ties binding Bahrain and Egypt, describing them as a model to emulate. He also underscored Egypt's keenness on continuous cooperation between both countries in various issues.
He commending Bahrain's stances in supporting all measures taken by Egypt to maintain its security and stability, and wished the Kingdom further growth and prosperity. The Foreign Minister also received a phone call from Kenya's Foreign Affairs cabinet secretary Raychelle Omamo.
During the call, they reviewed relations between Bahrain and Kenya and their progress, affirming the importance of developing these ties in various fields to serve common interests. The two sides also exchanged views on a number of issues of mutual concern.