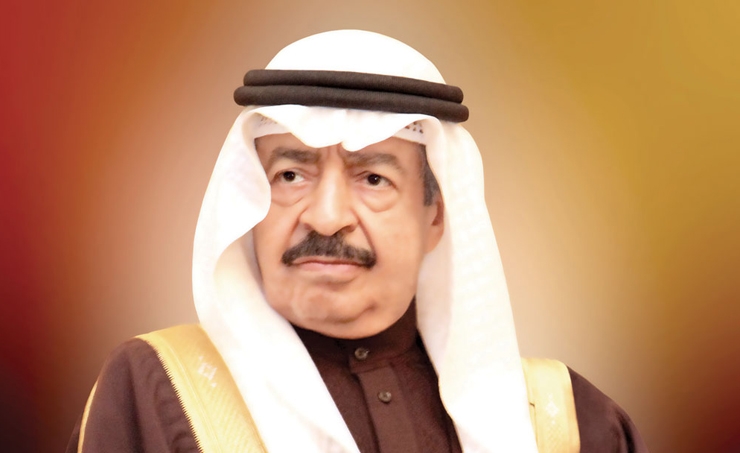 Reinforce joint efforts to preserve human rights: PM tells world leaders
His Royal Highness Prime Minister Prince Khalifa bin Salman Al Khalifa yesterday called on the international community to reinforce joint efforts to preserve human dignity and security in light of the current tension and disputes in the world. "There is a need for the view to human rights to be broader and not confined to a narrow political angle," HRH the PM stressed in his message citing the Universal Declaration of Human Rights. The Premier reminded that everyone has a responsibility to listen to their conscience to achieve a peaceful and war-free world.
"Supporting the efforts of nations in the sustainable development area and raising the standard of living for their citizens is the focus of noble values of human rights." HRH Prince Khalifa said this in a message marking the International Human Rights Day, which this year has the theme "Youth Standing Up for Human Rights".
Bahrain, the Premier said, has made respect for human rights and their preservation as an essential pillar of its development process. "This is done through an integrated vision and a modern system of legislation and laws that promote the rights of the individuals and provide them with the requirements of a decent life, the Premier pointed out. The Premier further affirmed that Bahrain, led by His Majesty King Hamad bin Isa Al Khalifa, is rich with pioneering development and human rights accomplishments in ensuring human rights and public freedoms, supported by sustainable growth in human development indicators.
The Prime Minister pointed out that steps taken by Bahrain to protect human rights have received continuous international appreciation, citing its nomination to the Human Rights Council three times, most recently for the period from 2019 to 2021. Praising this year's theme, the Prime Minister said the youth enjoys the prime interest in all development plans adopted by Bahrain, stressing that youth are "the real investment in the future."
In this regard, HRH Premier praised the perseverance and strength of the youth of Bahrain in achieving the highest levels of creativity and excellence in various fields and making an outstanding contribution to serving the homeland. The Prime Minister also hailed the efforts of the United Nations in building international partnerships that enhance security and stability in the world. He reiterated Bahrain's support for all international initiatives aimed at promoting human rights and ensuring a decent life for humanity