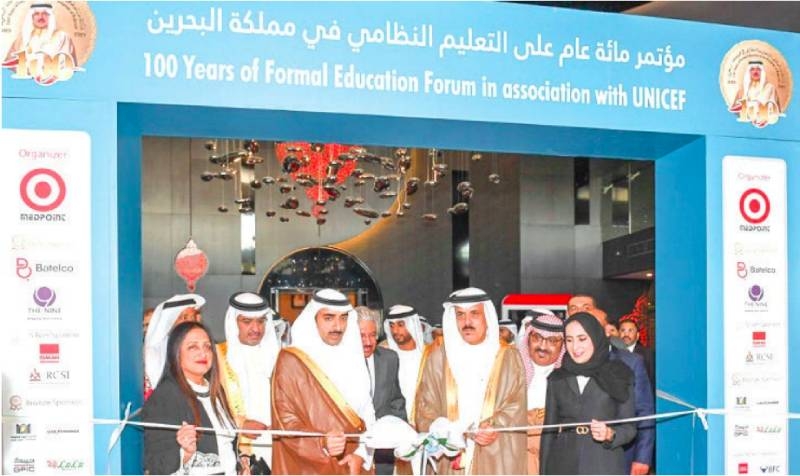 Event marks 100 years of formal education in the Kingdom
An event to mark 100 years of formal education in the Kingdom was opened yesterday. Being held at the ART Rotana Hotel in Amwaj Islands under the patronage of Education Minister Dr. Majid Al Nuaimi, the first day of the conference featured a number of plenary sessions in which leading experts took part.
The event is being organized by the Education Ministry in co-operation with the United Nations International Children's Emergency Fund (UNICEF). Among the attendees were Oil Minister Shaikh Mohammed bin Khalifa Al Khalifa, Secretary General of the Supreme Council for Women (SCW) Hala Al Ansari, officials and academicians from Bahrain and abroad.
The two-day conference is within a series of events to be held by the Ministry of Education to celebrate 100 years of public education in Bahrain, affirm the kingdom's leadership in the field of education and highlight the tremendous efforts exerted over the past century to develop the educational process, under the leadership of His Majesty King Hamad bin Isa Al Khalifa.
Speaking during the conference, the minister shed a scope of light on the Kingdom's progress in the field of education and the vast achievements it has made. "Education has played a vital role in the development of Bahrain. The Kingdom has been recognized internationally for its progress and achievements," he said.