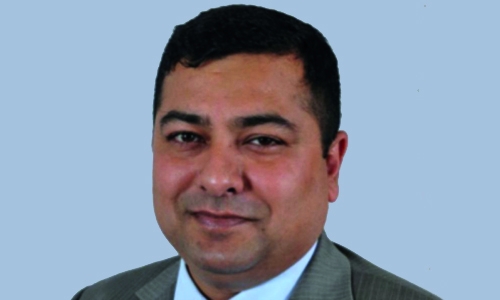 SICO sees big surge in Saudi equity market
Manama : Equity market in Saudi Arabia is gaining momentum, thanks to its FTSE upgrade as emerging market last month and possible inclusion in MSCI's influential emerging market index in 2018, according to a report by SICO.
"This rally is underpinned by fundamental factors such as corporate earnings growth and supportive themes in a number of sectors," said Shakeel Sarwar, Head of Equities Asset Management at SICO. He said that the market was relatively quiet in 2017, "but started to pick up towards the end of the year with the expansionary budget announcement."
This year, he said, the market is up 15pc mainly on the back of news surrounding the Saudi market's upgrade by FTSE and MSCI, which is expected to result in passive fund inflows of $15 billion. "Large capital liquid stocks, which are set to prominently feature in the indices, have been the main beneficiary of the rally," he said adding that market participants estimate that total active inflows could be in the range of $15 to $30 billion.
He explained: "We expect an approximately 25pc market return in 2018 and 2019, with 10pc resulting from a price to earnings expansion, which takes the market ratio of trailing price to earnings to 18 to 19 times, which is not very expensive." According to him, Corporate earnings growth is another driver of returns which turned positive in 2017 after two consecutive years of contraction.
"We expect earnings growth will come primarily from the banking and petrochemical sectors." SICO said it expects many stocks to benefit from cyclical trends and structural changes such as: Rising interest rate environment;Petrochemical sector profits; Retail sector companies which are gaining market share during a difficult operating environment; and regulatory changes in the insurance sector.