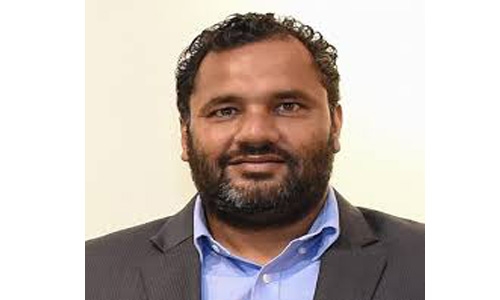 Bahrain's development march to new heights
Fahad Sadeq
Suha Investments, CEO, Group Financial and Development Director
HRH the Crown Prince Salman bin Hamad Al Khalifa's vision is built upon the Kingdom's unique strengths and capabilities.
The Crown Prince's visionary leadership will guide the Kingdom's aspirations towards a new phase of development – to create a vibrant society in which all citizens can fulfill their dreams, hopes and ambitions to succeed in a thriving economy.
The Crown Prince's sincere actions will enrich the status of the Kingdom of Bahrain.
HRH the Crown Prince's policies will harness to stimulate our economy and diversify our revenues.
With all the blessings bestowed on our nation, we cannot help but be optimistic about the decades ahead. On this occasion, I extend my heartiest congratulations to His Royal Highness Prince Salman bin Hamad Al Khalifa who is all set to lead the Kingdom's development march to new heights.