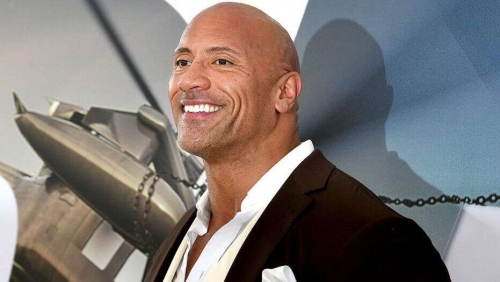 Dwayne Johnson reaches Instagram milestone after backing Biden-Harris
Los Angeles
Dwayne "The Rock" Johnson celebrated a monumental feat on Thursday, one he said, that makes him the first man in America to reach 200 million followers on Instagram. The former WWE star and now-Hollywood box office draw met the milestone just days after he endorsed former Vice President Joe Biden and Sen.
Kamala Harris in the upcoming presidential election on November 3. Since publicly proclaiming his intention to cast his vote for the Biden-Harris ticket, Johnson, 48, has amassed some 200,000,000 Instagram followers, according to Trackalytics, an analytics entity that issues statistics regarding social media properties. " The lifeless son I want to share with you guys is to always speak your truth," Johnson told his following in an Instagram post on Thursday, revealing the news as he cracked open a bottle of Teremana his tequila brand while donning a crisp white shirt and black bowtie.
"Always speak your truth and do your best to speak your truth with compassion, with a little bit of poise, with a little bit of dignity, with respect and with empathy, even when speaking your truth means you're going to dive into some conversations that might make people a little uncomfortable," he continued. Designated once again as the highest-paid actor in Hollywood by Forbes, the action star maintained that real progress comes from having those "uncomfortable" conversations.