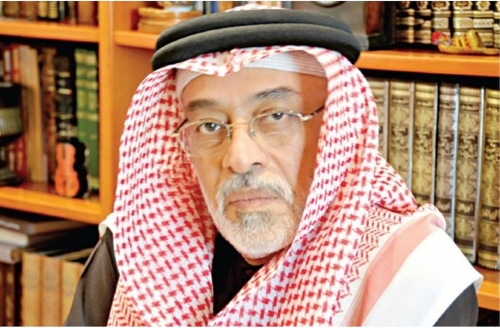 Bahrain mourns loss of prominent writer
TDT | Manama
The Daily Tribune – www.newsofbahrain.com
The Bahrain Authority for Culture and Antiquities (BACA) has expressed deep sorrow over the passing of Dr. Ibrahim Ghuloum, a renowned Bahraini critic, writer, and academic.
The literary community in the Kingdom of Bahrain mourns the loss of Dr. Ghuloum, recognising his significant contributions to the Arab Library.
His numerous studies, stories, and writings have enriched the literary landscape and will continue to serve as a reference for researchers, writers, and intellectuals. Dr. Ghuloum held several prestigious positions, including the former Dean of the College of Arts at the University of Bahrain and the founder of the Arabic Language Department.
He played a pivotal role in establishing theaters, cultural associations, and local and Arab federations. His involvement in formulating Gulf and Arab cultural projects, plans, and strategies showcased his commitment to advancing the cultural scene.
As an editor-in-chief of various intellectual and cultural magazines, Dr. Ghuloum published numerous studies, particularly in the field of literary criticism. His expertise extended to short stories, theater, novels, heritage, and cultural and intellectual studies.
Dr. Ghuloum began his writing journey in the early seventies and continued to make significant contributions to the literary world. His achievements were recognised internationally, and he was awarded the Medal of Competence, First Class (2012) by His Majesty King Hamad bin Isa Al Khalifa.
Additionally, he received the necklace honouring innovators in the GCC countries' cooperation (2012) and the Bahrain Book Award (2013) for his book "Distance and the Production of Critical Awareness: Ahmed Al-Mannai and Awareness of the New Literary Movement," from the Bahraini Ministry of Culture.