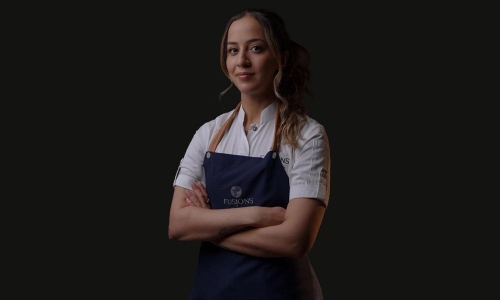 Bahraini woman takes part in global 'Exceptional Chef' event in Abu Dhabi
TDT | Manama
The Daily Tribune – www.newsofbahrain.com
International Bahraini chef Tala Bashmi has joined the "Exceptional Chef" event held within the framework of the International Culinary Season in Abu Dhabi, organised by the Abu Dhabi Tourism and Culture Authority.
Chef Tala, winner of the title of Best Chef in the East, is participating in this event, which also includes a group of the best international talents in the field of cooking, and will gain global exposure due to the interest of a large number of those working in the hospitality, tourism, and food sectors around the world for this event.
The event will be held today at Hakkasan Abu Dhabi Restaurant in Emirates Palace-Mandarin Oriental Hotel. Chef Tala, ranked third in the Middle East and North Africa by 50Best, and known as the voice of modern Bahraini cuisine, skillfully combines Bahraini culinary heritage and gastronomy with the world-class Michelin-starred restaurant Hakkasan Abu Dhabi.
She began her culinary career in 2014 after studying culinary art in Switzerland. She won many awards during her career and is widely popular in the field of cooking in the Kingdom of Bahrain and the countries of the region.