Quality education takes center stage in Bahrain
TDT | Manama
The Daily Tribune – www.newsofbahrain.com
About 155,000 students yesterday returned to the kingdom's 209 government schools, marking the beginning of the 2023-2024 academic year.
The Ministry of Education has accepted 15,000 new students in the first grade of primary school, including 5,000 born between September and December 2017, a decision that has had positive societal impacts, allowing education for all.
The ministry has put in place all success requirements for the new school year, including carrying out preventive maintenance work, providing human cadres, distributing books and providing transportation services.
The aim is to ensure that all students receive the necessary resources on the first school day, ensuring a smooth transition to school life. The Education Ministry said that the new school timing will be activated this year, noting that the school day will end at 12:30 pm for primary school students, 01:15 pm for intermediate students, and 01:45 for secondary students, noting that the decision will enhance the student's communication with their families and relatives.
The ministry will implement programmes aimed at improving the student's performance and mastery of various cognitive skills. These include the expansion of the students' training on TOFEL and IELTS tests to cover all secondary school students following the success of last year's experience as well as raising the students' competence in the Arabic language by devoting periods to reciting the Holy Quran for the first cycle of primary education students, which aims to enhance their mastery of the Arabic language from an early age, and reflect positively on their behaviour.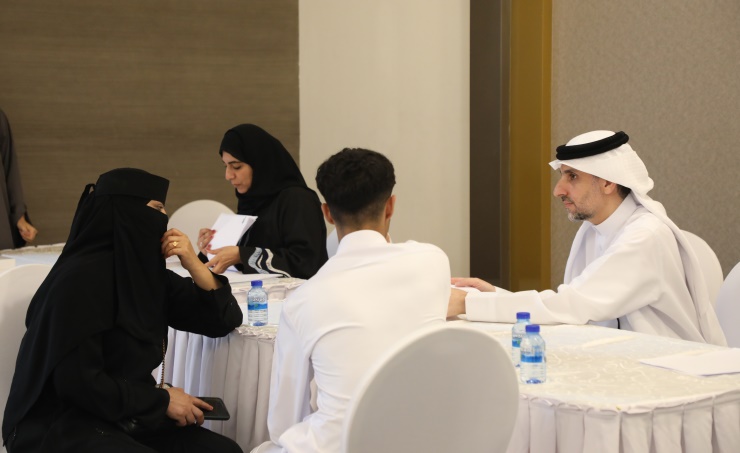 Induction day
Following the directives of His Majesty King Hamad bin Isa Al Khalifa, the Honorary President of the Royal Humanitarian Foundation (RHF), and based on the support of His Highness Shaikh Nasser bin Hamad Al Khalifa, HM the King's Representative for Humanitarian Work and Youth Affairs, the foundation has organised an induction day for sponsored students who have received university scholarships.
According to Rima Hassan Hilal, Head of RHF's Educational Care and Research Department, 50 students have been selected for scholarships at the University of Bahrain (UoB), Bahrain Polytechnic and the College of Health Sciences (CHS) for the academic year 2023/2024.
Graduates were chosen based on a variety of specific criteria, primarily their cumulative GPA. By offering university scholarships and providing multiple training workshops, the foundation seeks to enhance the educational skills of students and prepare them for their new educational phase.