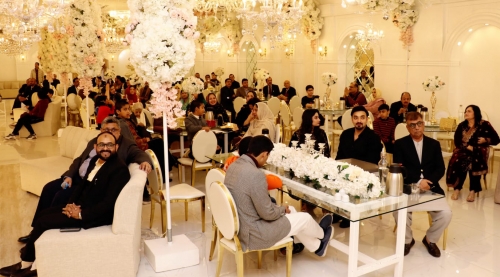 'Family Night' highlights memorable Pakistan Association's 30th anniversary celebration
TDT | Manama
The Daily Tribune – www.newsofbahrain.com
Reported by Ashen Tharaka
The Pakistan Association celebrated its 30th anniversary by hosting a Family Night at Marmaris Hall in Manama for its members, their families and visitors.
Nearly 250 members, their families, and guests, including Pakistani Ambassador to Bahrain Muhammad Ayub, joined the event.
Speaking at the event, Ambassador Ayub said that Bahrain is the second home of a large Pakistani community, adding that the two countries enjoy longstanding ties rooted in shared values, mutual trust and mutually beneficial bilateral cooperation.
"Bahrain is a very hospitable and kind place for expatriate communities," he said. The brotherly relations between Pakistan and Bahrain have strengthened ever since the establishment of diplomatic ties in 1971.
"The Pakistan community has been serving as a bridge between our two countries," Ambassador Ayub said. He added that Pakistan community platforms in Bahrain, like Al-Saqafa and Pakistan Women Association, are doing valuable community and charitable social services.
They are also promoting Pakistani art and culture in Bahrain. Ambassador Ayub pledged that the Pakistan Embassy would continue to support healthy social and community activities. Al Saqafa-The Pakistan Association was founded in 1993 by a group of prominent Pakistanis, led by Mohamed Afdhal Najeeb, who felt that the community needed its own welfare organisation and a social and cultural forum.
The association has also organised literary nights, BBQ nights, charity programs, and educational symposiums in addition to sponsoring scholarships for deserving students. A significant part of its surplus from its programmes is donated to local charities and some is retained for financing future events.