Enchanting Escapade - Eats and Treats by Tania Rebello
TDT | Manama
The Daily Tribune – www.newsofbahrain.com
An architectural masterpiece, the Jumeirah Gulf of Bahrain Resort is breathtaking and a wonderful way to escape the hustle and bustle.
If you have yet to visit the hotel, you should. Like any other luxury five star hotel, the magnificence of this five-star property is in the grandeur of the exterior, interior and top-notch service.
Jumeirah launched its first Friday Brunch with oomph at Obab Al Bahar restaurant.
High ceilings, white walls and neutral, earthy shades made the décor comforting and inviting.
Blue colour drinking glasses reminded me that this resort overlooks the beautiful sea.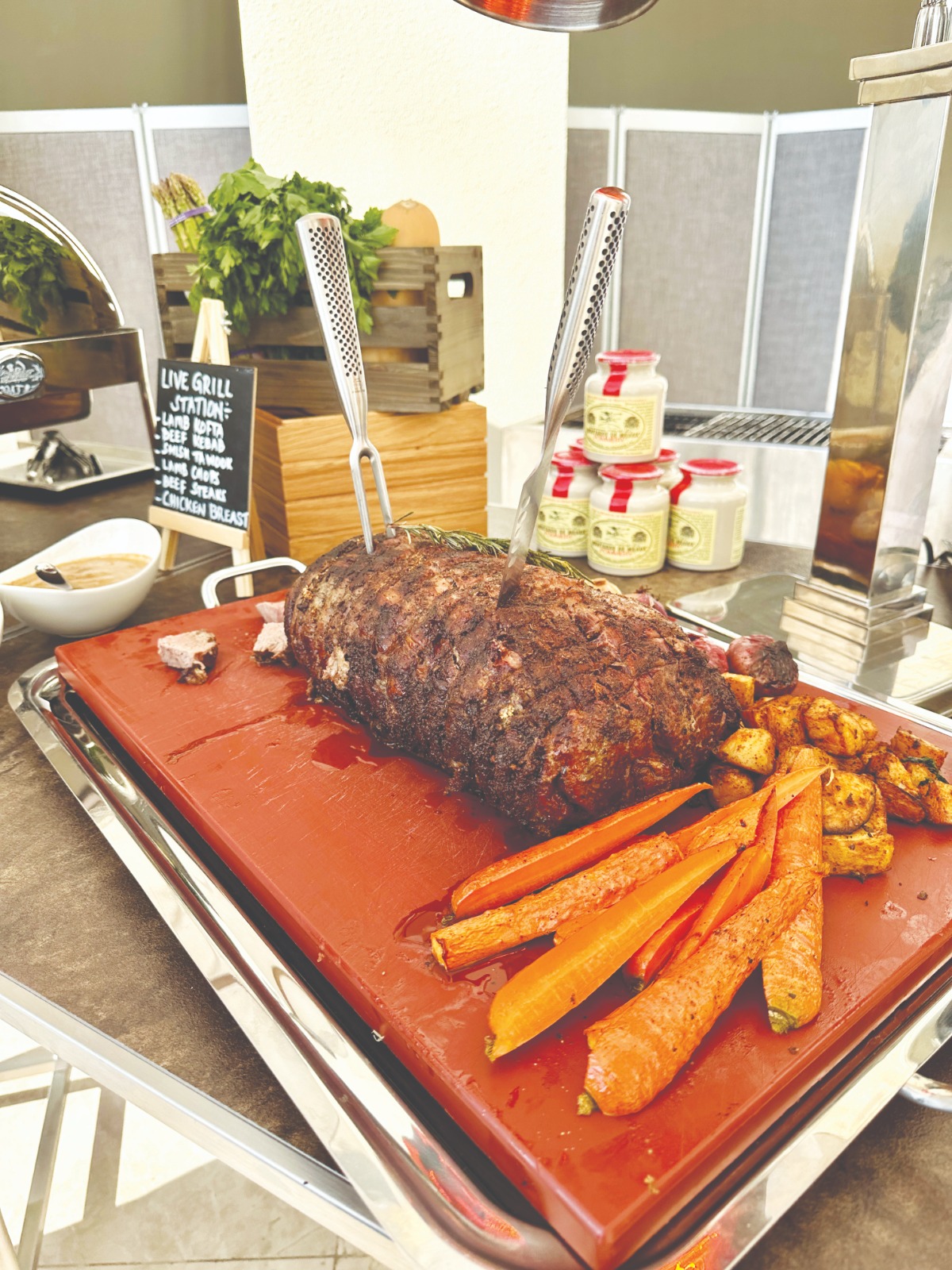 White lattices gracefully divided each area while maintaining the restaurant's openness.
They have positioned themselves as a family-friendly brunch with a kids' club, kid friendly meals, face painting and a henna corner.
I was happy to see many families thoroughly enjoying the brunch experience.
The live entertainment played familiar classics and trending tunes.
The music was pleasing to the ears, and this was evident from the foot tapping, swaying and applause.
The food counters were well spaced and nicely arranged.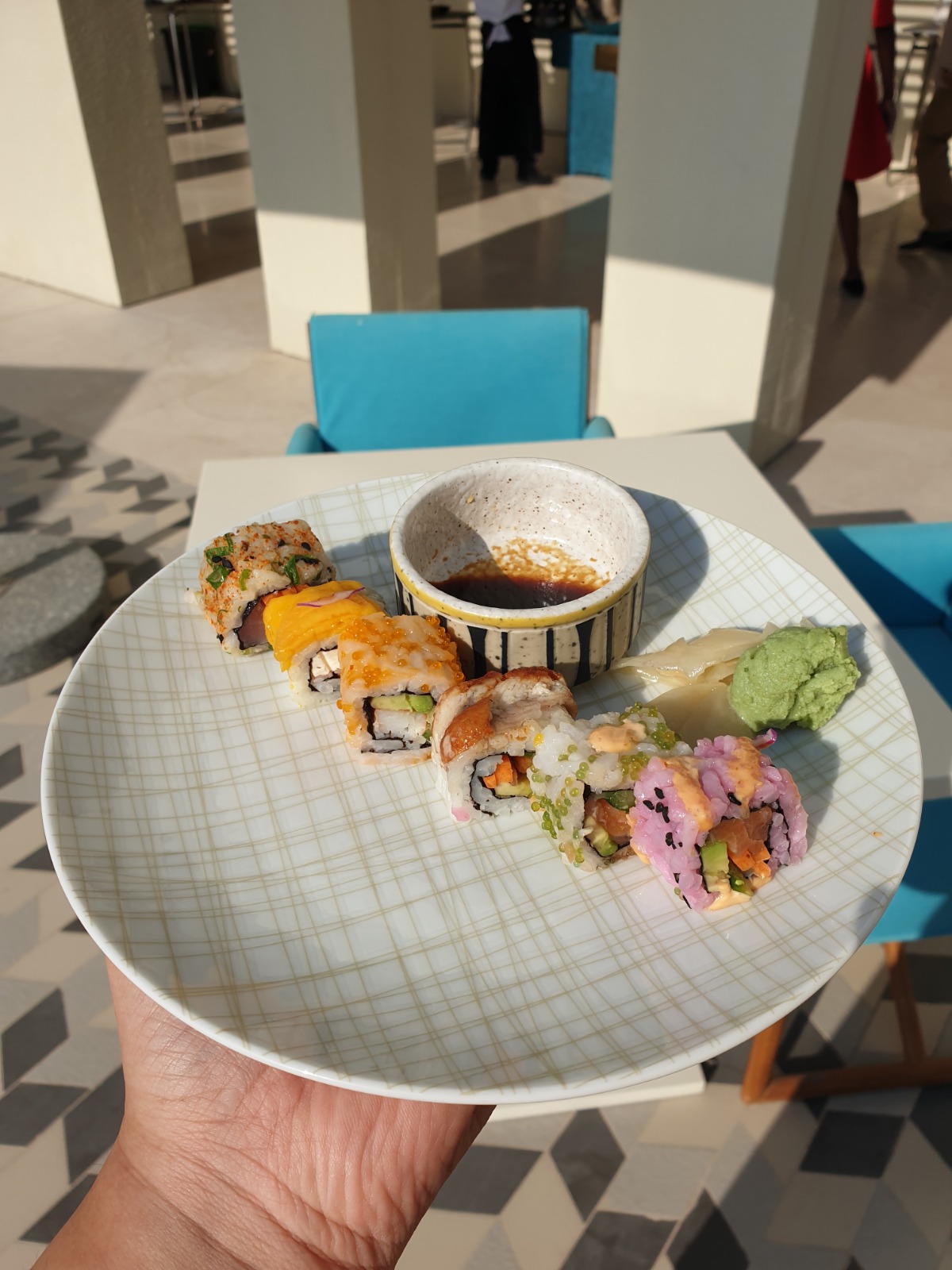 On display were fresh salads, fresh juices, artisan bread and fancy rolls, a selection of starters, cheese and crackers as well as live counters.
They also had chicken nuggets, pasta and French fries for the children.
The warm and hearty chicken corn soup was a good start, as it was like a warm hug on a relaxed winter afternoon.
While glancing at the counters, I spotted macaroni and cheese topped with breadcrumbs, and I had to try it as it was the first time I had spotted it at a brunch.
It did not disappoint.
The sauce was cheesy and creamy, and the breadcrumbs were buttery as they should be.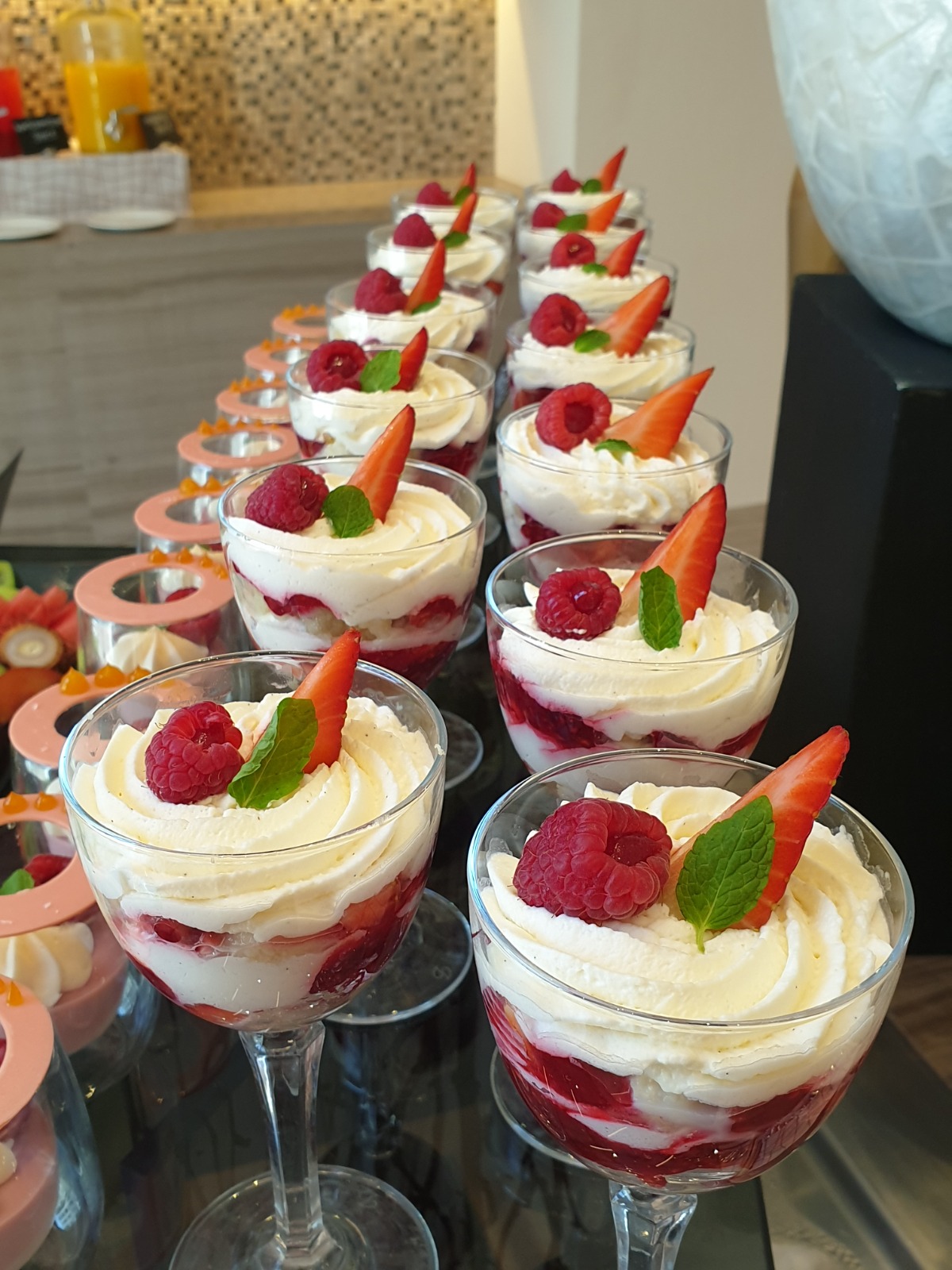 Fish Harra is one of my favourite Middle Eastern dishes consisting of hamour fish that is simmered in a rich and well balanced tomato sauce.
The fish was tender and flakey.
The sauce had complex flavours of tomato, onion, garlic and spices that paired well with the fish.
Simply scrumptious! I also tried grilled hamour with seared vegetables and roasted potatoes.
The hamour was seasoned with salt, pepper, mild spices, and herbs which were not overpowering the fish.
The fish was flavourful, and a forkful of fish with seared vegetables was delightful to the palate.
A creamy saffron sauce was served alongside the fish.
The sauce was light and flowy with a buttery saffron flavour.
Roasted potatoes were crunchy on the outside and soft inside; spiked with paprika, they were delicious.
They had a live grilled seafood counter as well.
I requested a platter consisting of each of the items on display.
The seafood is pan-grilled to order.
Fresh off the grills- the calamari, shrimps, salmon and lobster were well seasoned, tender and quite tasty with a spritz of lemon.
They were grilling kebabs, shish tawook, lamb chops, steaks and meat tikka on charcoal.
The meat was expertly marinated with a medley of spices and herbs to bring out the uniqueness in the flavour of each grilled item.
The meat was succulent and tender.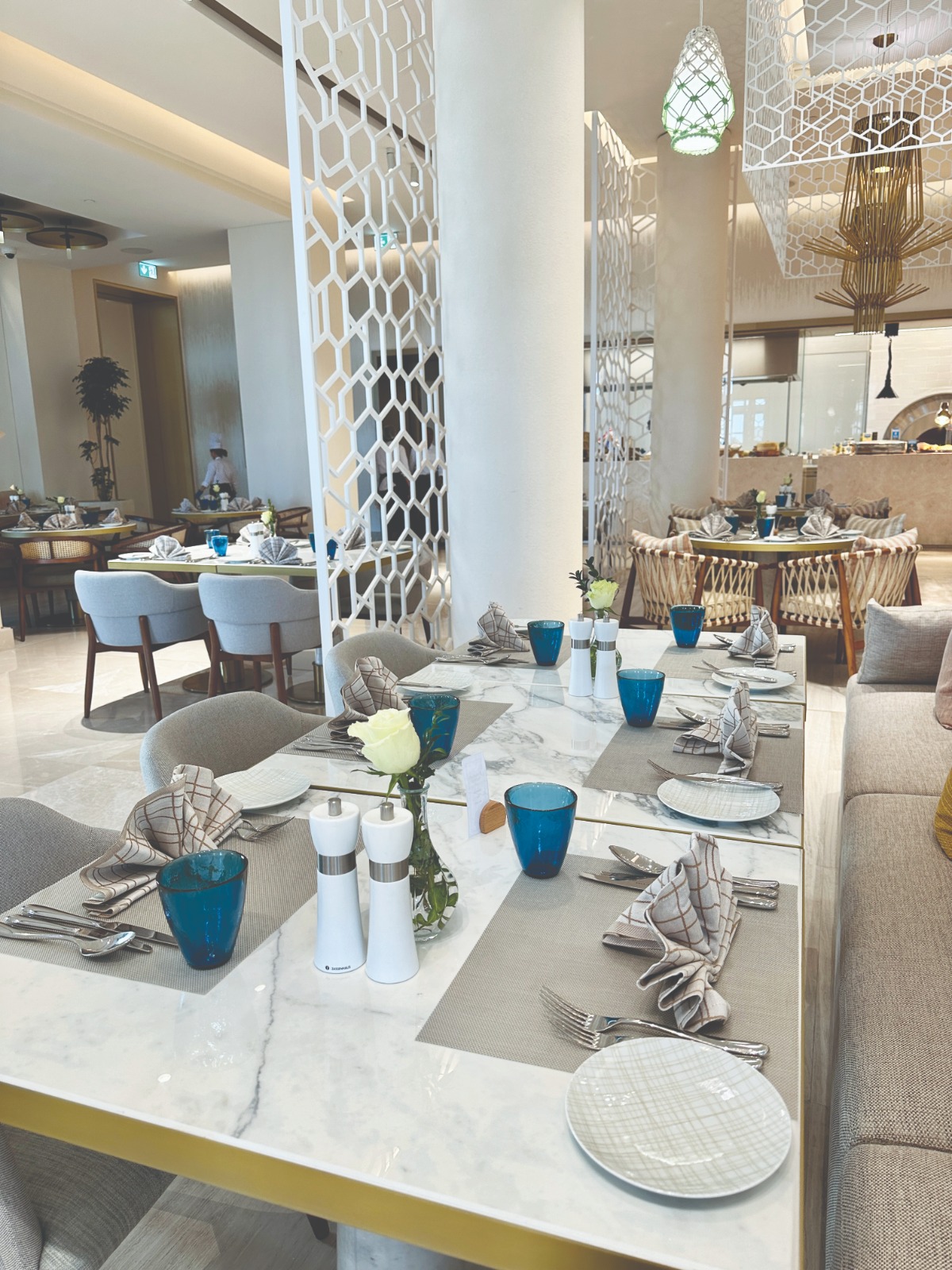 The prime rib had excellent marbling and was tender, juicy, and buttery.
One of the important aspects of grilled food is its texture.
This sets an amateur chef apart from a professional chef.
The grilled seafood and Arabic grills proved that the chefs are skilled in achieving high-quality standards.
Speciality cocktails and mocktails are available depending on the package selected.
Virgin strawberry mojito and watermelon juice were the perfect accompaniment to my meal.
A variety of sushi, poke and fried dim sums were available.
A large traditional lamb ouzi was also available.
A selection of Indian food, such as lamb biryani and butter chicken, was also spotted, but there is only so much that one can consume.
After a mouthful of the best Nutella-drizzled waffles I have ever tasted from the live crepe and waffle counter, it was time to visit the dessert section.
I chose the raspberry panna cotta, which was as light as a cloud and had a mild raspberry flavour.
It was such a dainty dessert.
The chocolate tart won my heart.
It was a mini tart packed with rich chocolate ganache, a smooth caramel filling and a crunchy chocolate biscuit base.
Rich and creamy pistachio ice cream from the Florencia ice cream cart was the perfect finishing touch to one of the most incredible brunches in Bahrain.
A stroll by the hotel's beach to watch the sunset is a must.
Is it all worth the long drive to Zallaq?
You bet it is! Head to Jumeirah Gulf of Bahrain this Friday with your family or friends to experience the magnificence.
Friday Brunch is served from 12:30-4:00 pm. For bookings, contact 33663464.