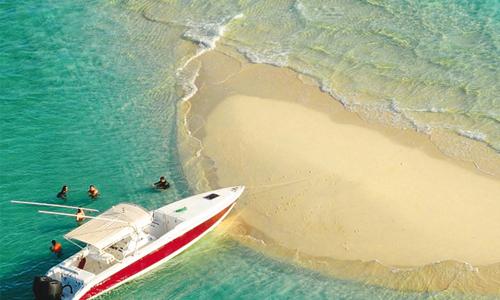 Bahraini man's body recovered from sea
A Bahraini man's dead body was found in the middle of the sea, about 15 kilometres to the eastern shores of the island on Thursday.
Coast Guard Directorate of Interior Ministry announced, "Body of a Bahraini man was found near his boat in the middle of the sea, west of Jarada Island."
The directorate confirmed that the man died due to natural causes, as per the medical examiner. Coast Guard Commander Brigadier Alaa Abdullah Siyadi said the coast guard received at around 4pm hull of an empty boat with its engine was on. Soon, the coast guard vessel, along with the Police Aviation, rushed to the scene.
"A body was found floating in the water near the boat and it was taken to the coast guard command. The Public Prosecution was later notified," the brigadier explained.
He called upon seafarers to wear life jackets while sailing and also to take precautionary measures to be ready for any emergency.