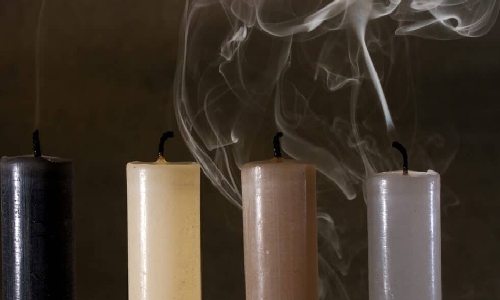 More than 500 Indian expats died last year in Bahrain
TDT | Manama
The Daily Tribune – www.newsofbahrain.com
Over 500 Indian expatriates died in Bahrain last year and the majority breathed their last out of medical complications after being infected with Covid-19.
This is the highest death number on record among the largest expatriate community in Bahrain, according to social workers catering to the Indian community.
Speaking to The Daily Tribune, the Indian Ambassador to Bahrain Piyush Srivastava said handling the situation was a challenging task for the embassy.
"But the support from the Bahraini authorities was outstanding.
And this would make the job of the mission being presented with zero difficulties."
"The formalities and procedures are highly streamlined in Bahrain, in fact, the best among all GCC countries.
Procedures regarding the repatriation of bodies of deceased to Indian cities takes the minimum time from Bahrain compared to other GCC countries."
Social worker and Kerala Pravasi Commission Member Subair Kannur told The Daily Tribune that he has never seen such a huge death number in any year since he began social work among the expatriate communities of Bahrain 32 years ago.
"If I am right, 510 Indian expatriates died in Bahrain last year, mainly due to Covid-19.
The funerals for more than half of the deceased were held in Bahrain, strictly adhering to Covid protocols."
Repatriation: What the rule says?
Bahrain's rules mention a set of procedures and formalities to be completed before repatriating the bodies of the deceased to home countries.
The local police (the police station as per the registered address in the CPR of the deceased) should be immediately informed upon death.
The sponsoring company should release a letter seeking the assistance of the Health Ministry, Interior Ministry and embassy concerned.
This letter should be produced before the CID Department for obtaining consent from the Health Ministry to receive the death certificate.
Subsequently, it should be registered with the embassy concerned before obtaining the 'No Objection letter to repatriate the body.
After embalming the body, a letter has to be obtained from the morgue for final clearance from the Immigration Department.
What if not repatriated?
If not repatriated, the bodies of deceased expatriates are either buried at Busaiteen Kanoo Masjid, Salmabad Cemetery or cremated at Alba Cremation Centre.
Deal with Air India
Two years ago, Non-Resident Keralites' Affairs Roots signed a memorandum of understanding with Air India to bring back the mortal remains of expatriates from Gulf countries.
The Kerala government has also announced a scheme to provide death assistance to Non-Resident Keralites.