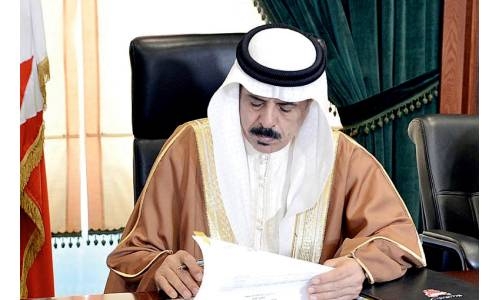 Bahrain Education Ministry restructuring schools
TDT | Manama
The Daily Tribune – www.newsofbahrain.com
Dr Majid bin Ali Al Nuaimi, the Ministry of Education, announced yesterday giving schools in Bahrain a restructure to enhance their quality and proficiency.
The restructuring, the minister said, will see the creation of new positions in the schools.
"This is for enhancing the overall quality of the schools," said Dr Al Nuaimi.
The move also comes within the ministry's interest of giving more powers to schools to boost the educational process in the Kingdom.
Specialists for quality of life, language and digital empowerment, counsellors for social, health, academic and professional are among the newly created positions.
The project, now in its pilot phase, is being implemented in four schools - the Shaikha Moza bint Hamad Al Khalifa Comprehensive Girls School, the Riffa Intermediate Boys School, the Al-Mustaqbal Primary Girls School and the Uqba Bin Nafea Elementary Boys School.
"The goal is raising the quality of the educational process in the Kingdom by developing administrative procedures and enabling school administrators to follow up on matters concerned to education," said the minister.
Dr Al Nuami added: "This is also part of the effort to develop educational, administrative, financial and training procedures in the ministry and educational sector."
According to Oxford Business Group, there were 112 public primary schools in the Kingdom as of 2018, including 57 boys' schools with 35,190 students and 55 girls' schools with 35,807 students.
"An additional 37 schools cater to the primary and intermediate levels, including 20 girls' schools with 8251 students and 17 boys' schools with 5797 attendees.
A further 20 schools with 26,437 students serve the intermediate level only: 12 boys' schools with 12,108 students and eight girls' schools with 14,329 students," OBG report adds.