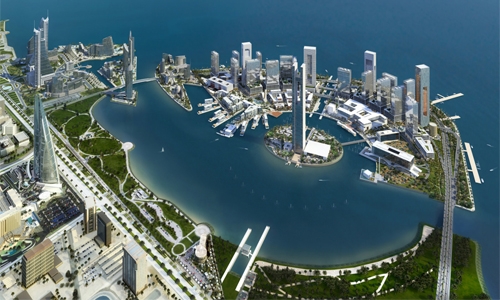 Bahrain defends UAE's rights protection record
TDT | Manama
The Daily Tribune – www.newsofbahrain.com
Bahrain has strongly rejected the false allegations in the resolution issued by the European Parliament on the UAE's human rights protection record.
The Ministry of Foreign Affairs stressed that the European Parliament's resolution is based on incorrect information, lacks credibility, and ignores the outstanding achievements of the UAE regarding human development, preserving human rights, promoting principles of justice and equality, and providing a decent life for all citizens and residents in compliance with its constitution and national laws.
The ministry highlighted in a statement the UAE record of human rights protection and adherence to the values of equality, justice and non-discrimination, in addition to its classification among the countries of "very high human development" in the Human Development Index of the United Nations Development Programme.
Ignoring achievements
The Shura Council also strongly rejected the false allegations in the European Parliament resolution.
The Shura, one of the two chambers of the parliament, stressed that the European Parliament's decision ignored the UAE's important achievements in human rights protection, human development support and fair treatment of all citizens and residents in compliance with its constitution and national laws.
The council praised UAE's keenness to promote and preserve human rights throughout its history, in line with human development international standards.
Baseless fallacies
The Foreign Affairs, Defence and National Security Committee at the Council of Representatives, chaired by MP Mohammed Ibrahim Al Sisi Al Buainain, strongly rejected and denounced the resolution, noting that it contained baseless fallacies and slander, far from objectivity and credibility.
In a statement, the committee affirmed that the UAE boasts a rich record laden with landmark achievements in the human rights fields, noting that it has set the example in charitable and humanitarian work locally and abroad during the spread of the COVID-19 pandemic, by providing aid to expatriate workers, facilitating the travel of foreigners to their countries, and providing medical assistance and vaccinations to a large number of countries, earning it the acclaim of the international community.
The committee indicated that the false allegations included in the resolution, and affect the identity and values of the UAE society, are considered an unacceptable transgression against and interference in the internal affairs of the UAE, which is a state of the rule of law and institutions.
The panel affirmed that the resolution violates international charters, treaties and agreements that respect the freedom and independence of countries.