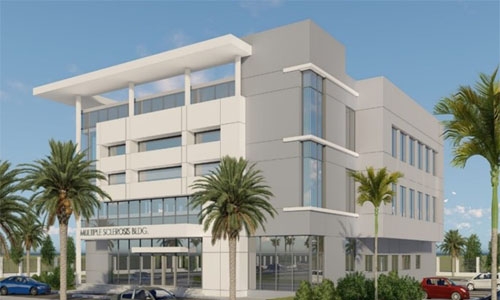 Works Ministry implementing BD28.5 million projects for Health Ministry: Minister Khalaf
TDT | Manama
The Daily Tribune – www.newsofbahrain.com
Works Ministry is currently implementing three vital projects in the health sector of the Kingdom, which cost around BD28.5 million, said Works Minister.
The works are for Muharraq Health Care centre, Centre for Multiple Sclerosis and Khalifa City Health Centre in the Southern Governorate, said Essam Khalaf, the Minister of Works, Municipalities Affairs and Urban Planning.
The Muharraq centre project, the minister said, had reached 77% completion. "The project aims at establishing a specialised centre for health care and rehabilitation in the Kingdom with a capacity to hold 106 beds with all medical and administrative support for people who require long hospitalisation," Khalaf said. The centre, he said, includes wards and rooms for patients with cerebral palsy and various other diseases.
"There is also an isolation unit for patients with infectious disease, a laboratory, pharmacy, radiology rooms, a rehabilitation unit with facilities for physical and hydrotherapy, administrative support services, kitchens, laundries, stores and workshops for maintaining medical equipment."
The Saudi Fund for Development within the Gulf Development Programme is funding the BD12.5 million facility. The Tender board awarded the project to Saudi contractor Saleh Abdullah Al Muhanna Company. The project, the minister said, is expected to complete in 30 months.
The minister said the Saudi Fund granted a total of BD17.8 million for covering construction costs, advisory service, equipment, supplies, medical devices, furniture, computer and IT facility.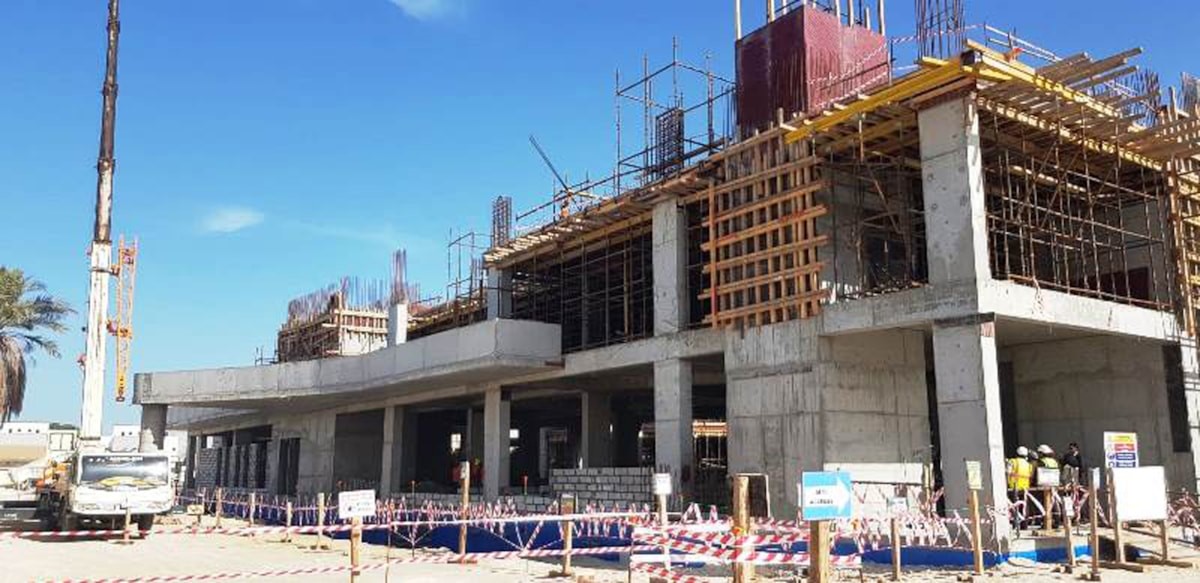 The general plan of the medical complex includes a maternity hospital, the Muharraq Private Health Centre and a Centre for Multiple Sclerosis patients, in addition to the existing centre for elderly care. On the multiple sclerosis centre, the minister said the project had reached 32% completion.
The centre, he said, is considered the first specialised and independent centre in terms of building and equipment for treating patients with multiple sclerosis in Bahrain.
The National Bank of Bahrain is funding the project, which cost BD3.7 million. The centre includes seven out-patient clinics, an MPI diagnostic department, a physical therapy department, a manual exercise therapy department, treatment rooms, a laboratory, pharmacy, research centre and other facilities.
The third project, the Madinat Khalifa Health Centre, is designed considering all requirements for sustainability and green buildings policy.
Khalaf said the facility has 12 clinics, pharmacy, radiology, laboratory and several other facilities. The tender board awarded the BD5,646,666 project to Arados Contracting and Maintenance, with funding from the National Bank of Bahrain.