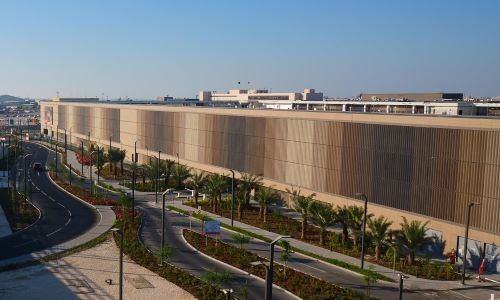 Take vaccine, enjoy quarantine free travel to Hungary, Israel
TDT | Manama
The Daily Tribune – www.newsofbahrain.com
Bahrainis can now experience quarantine-free travel to one more destination soon after agreeing on a similar deal with Israel.
Hungary is the latest country to join hands with Bahrain providing unrestricted travel to Bahrainis.
The move follows a deal for mutual recognition of vaccinations by the government of both countries.
The quarantine-free travel deal is effective starting tomorrow.
This agreement follows recent talks between Bahrain and Hungary, including communication between the Ministries of Foreign Affairs and Health in both countries.
Under the agreement, both countries will exempt individuals with a vaccination certificate from quarantine and grant access to locations allowed for fully vaccinated individuals.
The identification of travellers and verification of their right to travel is virtual.
The move, Bahrain said, facilitates entry into both countries and strengthens tourism, trade and economic links between Bahrain and Hungary.
A social distancing rule of 1.5 metre and mandatory wearing of facemasks are in place throughout Hungary.
Passengers arriving in Hungary are also subject to 10 days of self-quarantine from the date/time of entering the country.
Reports say that passengers to Hungary can shorten their quarantine period if there can present two negative COVID-19 PCR test results.
The tests must be at local designated laboratories with 48 hours between the two tests.
Under the new rules, only Hungarian nationals, non-Hungarian nationals who are permanently resident in Hungary or non-Hungarian nationals who have permission to remain longer than 90 days are allowed entry into the country.
Israel earlier said they allow Bahraini vaccine passports not only for entry but also to gain access to an Israeli domestic vaccine pass, called the Green Pass.
The Green pass allows those who are vaccinated against COVID-19 or recovered from the virus to access restaurants, gyms, theatres and other venues.
Israel also grants these passes to citizens who do not wish to be vaccinated, but only for 48 hours and only after they test negative for the virus.
Israel currently has Pfizer-BioNtech and Moderna vaccines, while Bahrain provides Sinopharm, Pfizer/BioNTech, Oxford-AstraZeneca, and Sputnik V jabs.
"In the second phase, arrangements will be in place for people vaccinated with a vaccine not recognised by one of the two countries," Bahrain's Ministry of Foreign Affairs said earlier.
Quick facts
 Starting 27th April, all arriving passengers above the age of six from India, Pakistan, and Bangladesh must provide proof of a negative PCR test for Covid-19 – with a QR code – conducted not more than 48 hours before departure.
 All passengers arriving in the Kingdom of Bahrain must undergo a series of PCR tests, costing BD36. The first test will take place on arrival and the second will take place five days later. The third and final test will take place on the 10th day of your stay in the Kingdom of Bahrain.
 All arrivals must also activate the 'BeAware Bahrain' application and sign a self-isolation agreement, which requires you to quarantine at your place of residence until your arrival test results are available.
 Citizens planning to travel abroad must comply with entry procedures and requirements at their destinations.