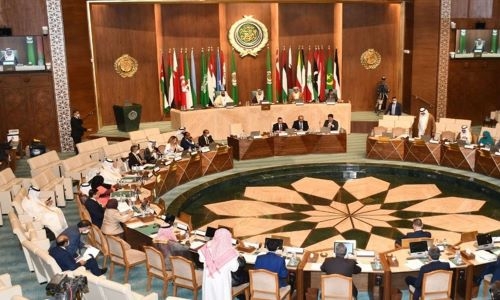 Arab Parliament slams Israel for denying voting rights in Eastern Jerusalem
Agencies | Jerusalem
The Daily Tribune – www.newsofbahrain.com
Arab parliament yesterday slammed Israeli authorities for being intransigent regarding the voting rights of people in Jerusalem in the now delayed elections.
President Mahmoud Abbas announced early Friday that the first Palestinian elections in 15 years are delayed, citing a dispute with Israel over the voting rights of people in Eastern Jerusalem.
Abbas insists elections is not possible without the full participation of Palestinians in East Jerusalem.
Israel is yet to say whether it would allow voting by mail as in past elections and has enforced a ban on Palestinian Authority activities, including campaign events.
Israeli stance, Arab parliamentarians said, represents a flagrant violation of the agreements signed with the State of Palestine.
The position represents a challenge to the international community that supports the holding of these elections in all Palestinian governorates and cities.
Parliamentary and presidential elections - the first since 2006 - were scheduled to take place in May and July.
The Arab Parliament also renewed its call to the international community to intervene and pressurise Israel to allow people in Eastern Jerusalem to exercise their natural, legal and constitutional rights to participate in the Palestinian elections.
They also called for setting a new date for holding elections as soon as possible.
The elections, the Arab parliament statement said, are crucial for supporting the Palestinian cause and achieving national unity and strengthening the Palestinian position.