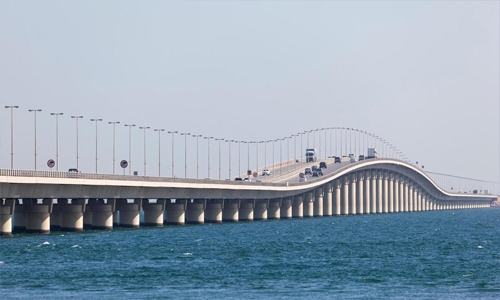 No COVID-19 PCR testing at King Fahd Causeway for entering Bahrain
TDT | Manama
The Daily Tribune – www.newsofbahrain.com
COVID-19 PCR testing services at the King Fahd Causeway for all travellers entering the Kingdom of Bahrain will no longer be available. This decision aims to facilitate entry into the Kingdom from an important point of entry, whilst continuing to observe precautionary measures.
However travellers are required to conduct a PCR test up to 72 hours before arrival into Bahrain, starting Sunday, 17 January 2021. This decision was based on a review of COVID-19 statistics and data, and procedures related to travellers entering Bahrain via the King Fahd Causeway.
The negative PCR test result required can be provided on any official COVID-19 phone application, such as the "BeAware" app, "Tatamman", "Sehhaty" and "Alhusen", as well as others. Travellers can also provide a printed negative PCR certificate containing a QR code.
The National Medical Taskforce emphasised the importance of continuing to adhere to all precautionary measures in order to ensure the safety of all. The Taskforce noted that social responsibility and a commitment to following all health measures will contribute to supporting national efforts to mitigate the spread of the virus.