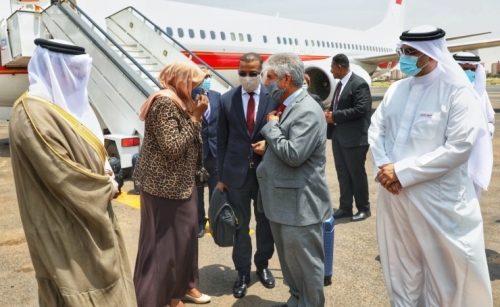 Bahrain dispatches relief aid to flood-hit Sudan
TDT | Manama
Bahrain dispatched yesterday an urgent relief aid consignment to Sudan, in the aftermath of the floods which devastated many states and caused human and material losses. The lifeline follows directives from His Majesty King Hamad bin Isa Al Khalifa, Royal Humanitarian Foundation (RHF) honourary president, who directed the operation to be overseen by HM the King's Humanitarian Works and Youth Affairs representative His Highness Shaikh Nasser bin Hamad Al Khalifa.
HH Shaikh Nasser paid tribute to HM the King for the noble gesture, commending the cooperation of the government, chaired by His Royal Highness the Prime Minister, with the support of His Royal Highness the Crown Prince.
RHF secretary-general Dr. Mustafa Al Sayed and Health Ministry undersecretary Dr. Waleed Al Manea handed over to Sudanese authorities the relief aid shipment, which included medical materials and other relief items. Sudanese Ambassador Ibrahim Mohammed Al Hassan Ahmed was at the airport to see off the delegation. He paid tribute to HM the King for the humanitarian act, which reflects strong fraternal relations binding the two countries.