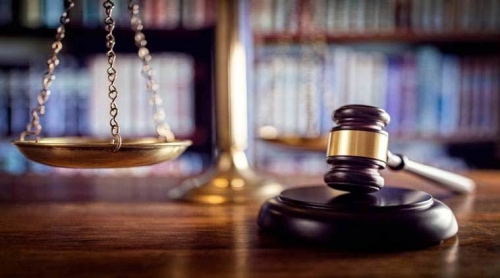 TDT | Manama
The Court of Cassation yesterday upheld the death penalty previously issued against three Asian men who were convicted of manslaughter. The trio were sentenced to death earlier this year by the First High Criminal Court, which found them guilty of killing the victim, who is a fellow Asian national, using hammers.
The incident took place in the Capital Governorate last year. Investigations showed that the motive behind the murder was a dispute over an amount of BD1,000, which the victim owed to the three men. They apparently killed him after luring him to an abandoned property in Al Daih village.
The results of the investigation also indicated that the three men had beaten the victim to death using hammers and cement blocks, after an argument over the amount he owed them had apparently gone out of control. The case was first reported when the General Directorate of Criminal Investigation and Forensic Science was notified about a severely injured man found in a farm in Al Daih, a couple of kilometres to the west of the capital.
The victim was rushed to Salmaniya Medical Complex after informing the police that he was attacked and robbed by three individuals. The man soon succumbed to his wounds and passed away in the hospital. The authorities launched a manhunt to nab the three suspects, who were eventually arrested after investigators acknowledged that they are actually relatives of the victim.
The trio told interrogators that they had requested the victim to meet them after he apparently cheated them by selling them a work permit (employment visa) for BD1,000, promising that it is valid for two years, while it was actually only valid for one year. On May 14, 2019, the Public Prosecution charged the three men of premediated murder and robbing the victim.
The prosecution ordered to detain them and referred the case to the First High Criminal Court, which deliberated the case and announced its verdict. They appealed once before the Supreme Court of Appeals and got their plea rejected. They pleaded again before the Court of Cassation, which also rejected their request.