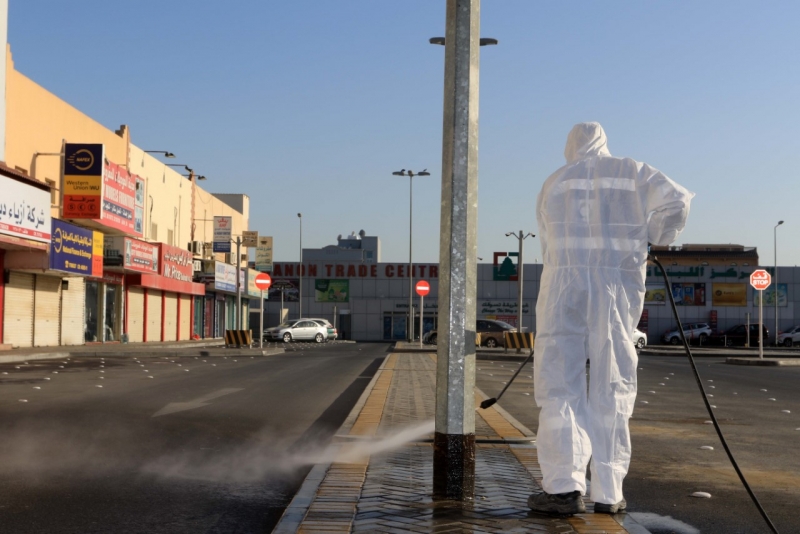 Bahrainis complying with stay-at-home orders, says Google report
TDT | Manama
Bahrain's measures to prevent the novel Coronavirus (COVID-19) infection is progressing on a healthy path with citizens and residents here responding positively to the lockdown measures installed. Latest Google data, released to help public health officials understand responses to social distancing guidance related to COVID-19, confirms this trend.
According to the tech giant's data showing mobility changes, Bahrain recorded a 45 per cent fall in visits to the locations of restaurants, cafes, shopping centres, theme parks, museums, libraries, and movie theatres.
Trips to grocery markets, food warehouses, farmers markets, speciality food shops, drug stores, and pharmacy locations fell 22pc. The report, based on users' movements, further shows a 40pc fall in visits to places like national parks, public beaches, marinas, parks, plazas, and public gardens.
Mobility trends for places like public transport hubs such as subway, bus, and train stations show a 38pc decline. Visits to workplaces fell by 25pc, while it shows a 16pc increase in mobility trends for places of residence.
The data is compared to a baseline or median value for the corresponding day of the week, during the 5 weeks from Jan 3- Feb 6, 2020. (https://www. google.com/covid19/mobility/).
The move comes as technology companies have been asked by government agencies and health officials to share more data to aid in the coronavirus response. Facebook has also made similar data available to academic researchers.
Releasing the data, in a blog post, signed by Jen Fitzpatrick, who leads Google Maps, and the company's chief health officer Karen DeSalvo, said, "This information could help officials understand changes in essential trips that can shape recommendations on business hours or inform delivery service offerings."
Like the detection of traffic jams or the measurement of traffic on Google Maps, the new reports use "aggregated, anonymised" data from users who have activated their location history.
No "personally identifiable information," such as a person's location, contacts or movements, will be made available, the post said. The reports will also employ a statistical technique that adds "artificial noise" to raw data, making it harder for users to be identified.
Bahrain has toughened its fight against coronavirus outbreak by rolling out emergency measures including limiting public gathering and requiring restaurants to function only as take away and delivery services on 17 March 2020.
The decisions followed a Government executive committee meeting chaired by HRH Prince Salman bin Hamad Al Khalifa, the Crown Prince Deputy Supreme Commander and First Deputy Prime Minister.
The new data is expected to boost t h e Kingdom's efforts to contain the virus as it continues to take further comprehensive preventive measures. In a recent letter to HRH Prince Khalifa bin Salman Al Khalifa, the Prime Minister, WHO Director-General Dr Tedros Adhanom Ghebreyesus expressed the organisation's pride in the support of HRH the Prime Minister in creating an urgent and wide-spread community momentum to end the pandemic as soon as possible.
Health Ministry statistics show, until yesterday, Bahrain has managed to send back 382 people to their homes after ensuring their successful recovery from coronavirus infections.
The recovery rate, which is also highest among the GCC states, is being boosted by measures including contact tracing as well as testing all individuals known to have been in contact with positive cases. As of yesterday, the Ministry of Health tested a total of 37,996 COVID-19 cases in the Kingdom.
Data shows, there are 286 active COVID-19 cases here, of which 283 are in stable condition, and 3 remaining as critical. Four people succumbed fighting the virus.