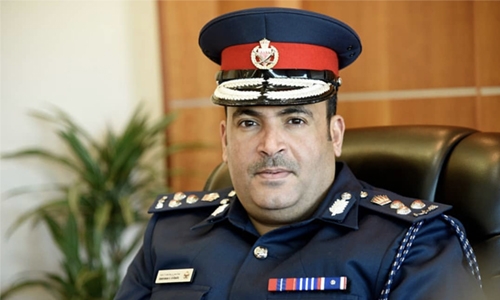 Clampdown on traffic violations near schools
The Director-General of Traffic, Brigadier Shaikh Abdulrahman bin Abdulwahab Al Khalifa yesterday announced zero tolerance towards traffic violations near schools to protect the safety of students.
He said that the department will put in best efforts to ensure the safety of children as the new school season is set to begin, in terms of traffic regulations, awareness and training, also, to setting solutions to traffic-related issues. The Director-General noted that all traffic departments had been working hard and co-ordinating with concerned authorities to ensure safety around school surroundings.
A series of lectures for bus drivers, community police, guards and administration and teaching teams in public and private schools would be held to enhance traffic awareness. They would cover illegal practices by drivers, including over speeding, the use of mobile phones and wrong parking. He urged the public not to hire illegal bus drivers who didn't get official licences from the Ministry of Transportation to transport students.
They didn't also receive training from the traffic department, and their vehicles weren't inspected to ensure that they are meeting the criteria, such as placing cameras and fire extinguishers. The Director-General concluded by highlighting that the awareness of the Bahraini community led to the reduction of serious traffic accidents near schools in recent years.