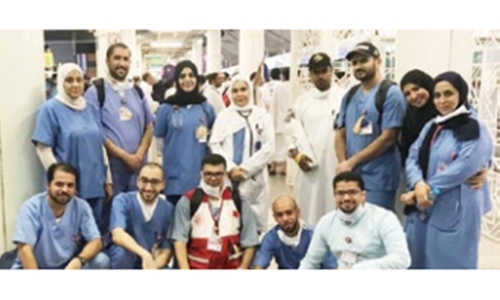 Minister reassured about pilgrims' safety
Health Minister Faeqa Al Saleh held a phone call with Bahrain Medical Committee Chairman Dr Ibrahim Farooq Obaid and congratulated the delegation on the advent of Eid Al Adha.
The minister was reassured about the safety of Bahrain pilgrims and medical committee members in the aftermath of the torrential rain and strong winds in the Mount Arafat. She stressed the importance of continuing outstanding medical services for all Bahrain pilgrims until they complete their Hajj rituals and return to the Kingdom safely and in good health.
The medical staff intervened to provide help to a number of pilgrims who suffered from fainting and exhaustion and treated others who were slightly injured or had breathing or diabetes problems. Dr Obaid said that the Bahrain's clinic in Mina will remain open round the clock until the third Eid day after all pilgrims head to the city of Mecca.