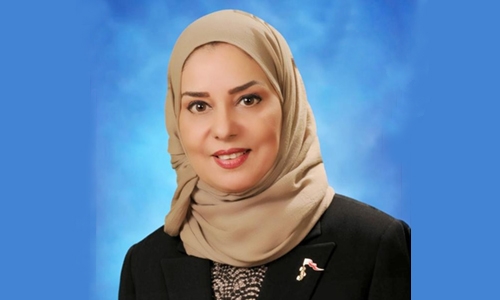 Representatives Council Speaker Fawzia Zainal underlined the great care and support given to the educational and youth sector in Bahrain under the leadership of His Majesty King Hamad bin Isa Al Khalifa. She stressed the Kingdom's comprehensive development march, pointing out the importance of supporting the youth to achieve the sustainable development goals.
In a statement marking the International Youth Day 2019, themed "Transforming Education", celebrated all over the world on Monday, August 12, the Representatives Council Speaker underscored the great importance accorded by the Representatives Council to issues related to the youth and education, given the role of both sectors in the Kingdom's growth and development. She lauded the royal address in the opening of the first session of the fifth legislative term, which emphasised support to education and the youth.
She also praised the efforts of the government, spearheaded by His Royal Highness Prime Minister Prince Khalifa bin Salman Al Khalifa and His Royal Highness Prince Salman bin Hamad Al Khalifa, Crown Prince, Deputy Supreme Commander and First Deputy Premier, to upgrade education and support the youth in Bahrain.
The Representatives Council Speaker commended the great care and support of Representative of His Majesty the King for Charity Work and Youth Affairs, Chairman of the Supreme Council for Youth and Sports (SCYS) and President of Bahrain Olympic Committee His Highness Shaikh Nasser bin Hamad Al Khalifa to the youth to tap on their creativity potentials and boost their role in the Kingdom's growth and development.
She congratulated Bahraini youngsters on the International Youth Day, praising their remarkable contribution to bringing about many achievements and upholding the Kingdom's image in international gatherings.