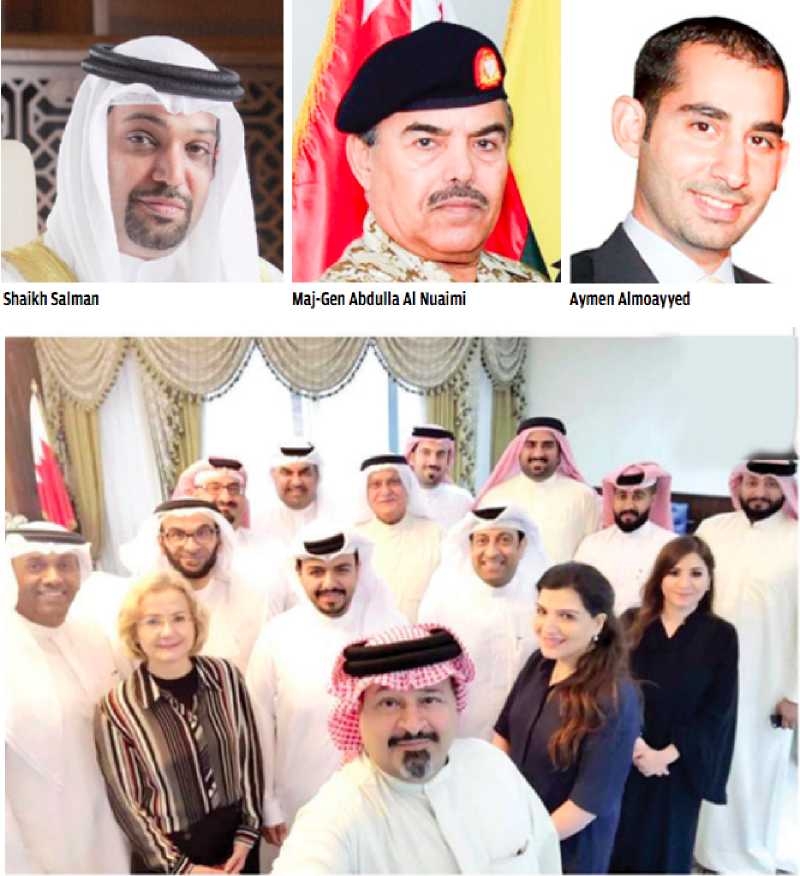 Three new faces in the new Cabinet
Three prominent Bahrainis were among those appointed ministers yesterday as His Majesty King Hamad bin Isa Al Khalifa issued Royal Decree (61), forming the Cabinet, under the leadership of Prime Minister His Royal Highness Prince Khalifa bin Salman Al Khalifa.
Shaikh Salman bin Khalifa Al Khalifa replaces Shaikh Ahmed bin Mohammed Al Khalifa as the Minister of Finance and National Economy while Aymen Tawfiq Almoayyed was appointed the new Youth and Sports Affairs Minister succeeding Hisham Al Jowder. Major-General Abdulla Al Nuaimi has been appointed the new Defence Affairs Minister replacing Major General Yousuf Al Jalahma. Before his appointment as Minister of Finance and National Economy, Shaikh Salman served as Chief of Staff to His Royal Highness the Crown Prince of Bahrain and Director-General of the Office of the First Deputy Prime Minister (OFDPM), the government office of His Royal Highness.
He led the OFDPM since its establishment in May 2013, in addition to policy planning and strategic execution for the initiatives of HRH the Crown Prince. Shaikh Salman was also responsible for the planning and delivery of the Kingdom of Bahrain's Government Priorities Framework 2013/2014 and 2015/2018.