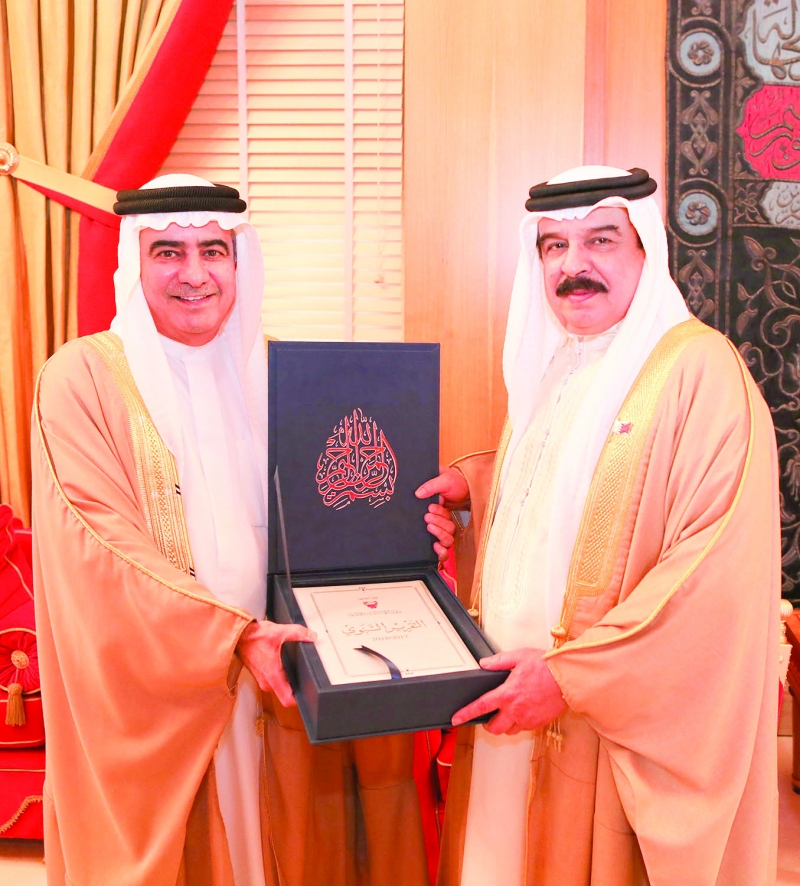 His Majesty receives NAC report
His Majesty King Hamad bin Isa Al Khalifa yesterday at the Sakhir Palace received President of the National Audit Court (NAC), Hassan bin Khalifa Al Jalahma, who presented the 2017/2018 NAC report. HM, the King praised the NAC's President and staff to preserve the public money, pointing out their keenness to follow the highest standards of integrity, professionalism and transparency, as well as their resolve to perform their responsibilities to the fullest.
Following the meeting with HM the King, the NAC's President took pride in meeting HM the king to submit the 2017/2018 NAC report under Article 19 of the NAC Law. The NAC's President said the 2017/2018 report documents the NAC efforts since its inception 15 years ago as a financial regulatory authority in charge of preserving public money, the legitimacy of its use and its good management.
He highlighted the NAC's adopted strategies to keep pace with the latest international auditing standards and improving the government agencies' performance and services.