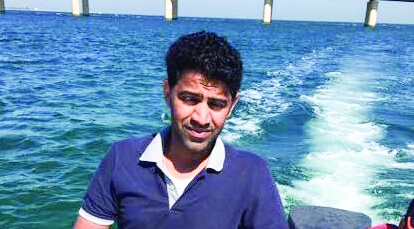 A Bahraini citizen's heroic act saved the lives of five members of a family, who were on the verge of drowning off Demistan coast. However, the life of four-yearold Fatima Jaffer A'ali could not be saved as she died later at the hospital following complications after the incident.
The child was admitted to the Intensive Care Unit at Salmaniya Medical Complex. "Her condition suddenly started deteriorating and we could not save her life," medical sources at the hospital said. Meanwhile, Bahraini sailor Jaffer Ahmed Yousef was showered with praises for his valiant act across all social media networks. Many commented on social media that the authorities should honour him with a medal for bravery. Sources said the sailor was on the beach when he saw the family being thrown into sea by strong currents of water.
He instantly swung into action and began rescuing one by one, the sources added.