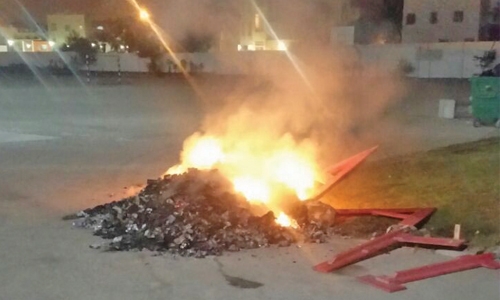 Manama : A public school in the Northern Governorate was recently vandalised, Education Ministry revealed.
The ministry said in a press statement that "a number of vandals snuck into the campus of Aali Intermediate Girls' School and set a fire there."
The statement also said that the intruders vandalised the school and damaged a number of properties inside it.
The ministry's Public Relations and Information Directorate confirmed that the incident was reported to the concerned security authorities.
It pointed out that the attack was the 505th one on educational institutions in the past five years.
The directorate said the attacks included arson, vandalism, burglary and blocking the roads to schools.