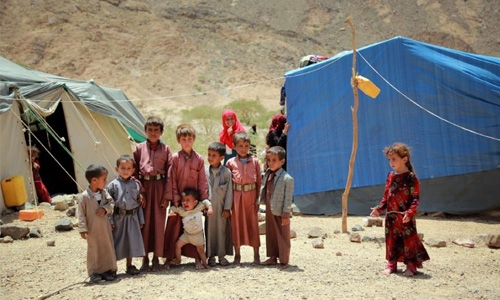 Bahrain, Qatar welcome UN decision
Manama : The Ministry of Foreign Affairs yesterday welcomed the decision of the United Nations to remove the Arab Coalition in support of legitimacy in Yemen from the list of child rights violations in Yemen from the UN Secretary-General's annual report annex.
The move came after it emerged that there was incorrect information in the report, which lacked necessary professionalism and objectivity.
In a statement, the Ministry pointed out that "correcting this administrative error reflects keenness of the UN to maintain its credibility and the success of its mission as well as to carry out its duties in maintaining international peace and security."
The Ministry said it considered the "correction as an important step in the right direction towards resolving Yemen's crisis and supporting the great efforts being made by the Arab Coalition in Support of Legitimacy in Yemen on both the military and humanitarian levels."
Meanwhile, welcoming the UN decision, a source at the Foreign Ministry of Qatar reiterated that the coalition in Yemen are fully committed to the international law and international humanitarian law.