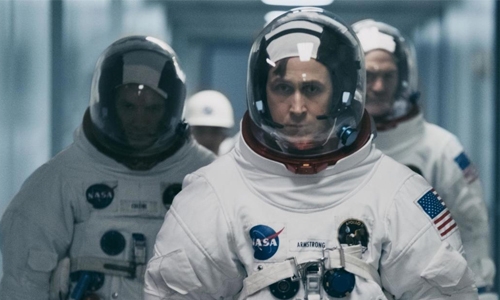 First Man: Ryan Gosling shoots for the moon in Neil Armstrong biopic
First Man is a 2018 American biographical drama film directed by Damien Chazelle and written by Josh Singer. Based on the book First Man: The Life of Neil A. Armstrong by James R. Hansen, the film stars Ryan Gosling as Neil Armstrong, alongside Claire Foy, Jason Clarke, Kyle Chandler, Corey Stoll, Ciarán Hinds, Christopher Abbott, Patrick Fugit, and Lukas Haas, and follows the years leading up to the Apollo 11 mission to the Moon in 1969.
Steven Spielberg serves as an executive producer. The project was originally announced in 2003, with Clint Eastwood slated to direct. After that rendition fell though, Chazelle, Gosling and Singer all signed on by 2015, and principal photography began in Atlanta, Georgia in November 2017. On review aggregator Rotten Tomatoes, the film holds an approval rating of 87% based on 394 reviews, with an average rating of 8.05/10.
The website's critical consensus reads, "First Man uses a personal focus to fuel a look back at a pivotal moment in human history – and takes audiences on a soaring dramatic journey along the way." On Metacritic, the film has a weighted average score of 84 out of 100, based on 56 critics, indicating "universal acclaim". Audiences polled by CinemaScore gave the film an average grade of "B+" on an A+ to F scale, while PostTrak reported filmgoers gave it a 79% positive score. Owen Gleiberman of Variety called the film "so revelatory in its realism, so gritty in its physicality, that it becomes a drama of thrillingly hellbent danger and obsession."
Writing for IndieWire, Michael Nordine awarded the film a B+, describing it as "A powerful experience that will inspire renewed awe of what Armstrong and his ilk did." Nordine praised the opening flight sequence, Gosling's performance and Chazelle's direction. Peter Howell of the Toronto Star praised the Moon landing sequence, writing: "When the Eagle finally lands on the moon in First Man, the picture truly soars."
Nicholas Barber of the BBC gave it a five-star rating, stating that "Gosling and Foy's performances in First Man are probably too unshowy to win awards. But they should, because they could hardly have been bettered. The same goes for the whole of this extraordinary film."