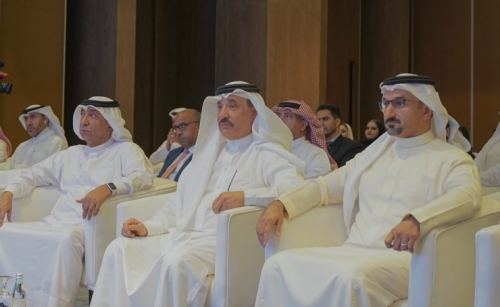 Public-private sector cooperation key to empower youth
TDT | Manama
The Daily Tribune – www.newsofbahrain.com
Unifying efforts between the public and private sectors is important to support national plans and initiatives to empower the Bahraini youth.
It is also essential in developing them professionally and raising their competitiveness in the labour market. Labour Minister Jameel bin Mohammed Ali Humaidan, also Member of the Board of Directors of the Institute of Public Administration, made the statements during the closing ceremony of the first edition of Kheberat Programme.
The event was organised by the Institute of Public Administration in cooperation with a number of its strategic partners in the public and private sectors, represented by the Ministry of Labor, JAFCON, and Hope Talents.
The minister explained that the programme targeting Bahraini youth comes as an embodiment of the principle of competitiveness as it is one of the principles on which the government's 2023-2026 programme is based, which also comes in parallel with the principles of Bahrain Economic Vision 2030.
Dr. Shaikha Rana bint Isa bin Daij Al Khalifa, Director General of the Institute of Public Administration, explained that Kheberat Programme is one of the initiatives that keep pace with the national development aspirations aimed at developing and empowering Bahraini youth, making them the first choice in the labor market.
She explained that the institute was able through the programme to provide the participants with the best scientific and applied experience, and professional certificates, as they were able to present 13 projects during their on-the-job training period in private sector institutions, based on the scientific materials that the participants acquired from the workshops and training courses during the program.