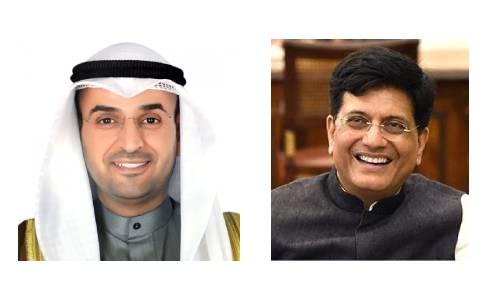 India, GCC FTA 'to soon become a reality'
TDT | Manama
The Daily Tribune – www.newsofbahrain.com
Staff Reporter
India and the Gulf Cooperation Council (GCC) yesterday launched the resumption of Free Trade Agreement (FTA) negotiations. This was announced at a joint press conference held in New Delhi, which was attended by Piyush Goyal, Union Minister of Commerce and Industry, and Dr Nayef Falah M Al Hajraf, Secretary-General of the Gulf Cooperation Council.
Speaking to reporters, Mr Goyal said the FTA is of great significance with GCC being the largest trading partner of the nation. "India-GCC trade increased to $154 billion in 2021-22 and the service sector trade has hit $14bn.
"We have a complementary business ecosystem, where we ensure the food security of the bloc while the GCC ensures our energy security," the minister said, adding that 35pc of oil imports and 70pc of gas imports to the nation come from the GCC.
"The FTA will be a comprehensive economic partnership encompassing many spheres and we will together set new benchmarks in trade and commerce." Dr Al Hajraf said the GCC and India are committed to taking the trade relations to new highs by forging an FTA.
"Healthy discussions and negotiations will follow in the coming days towards reaching the deal. FTA is an effort to further capitalize on the existing relations. "The GCC and India will be cooperating on a wide range of matters of common interest including the global food security crisis and climate change, among others."
The press conference also saw Dr Al Hajraf thanking Indian expatriates in the GCC region for contributing towards the region's economic growth and development.