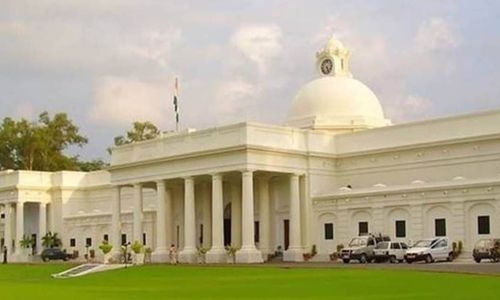 New strides in India, Bahrain space ties
TDT | Manama
The Daily Tribune – www.newsofbahrain.com
Staff Reporter
In line with the existing space cooperation agreements between India and Bahrain, many employees of the Kingdom's National Space Science Agency (NSSA) participated in a training programme at Indian Institute of Technology Roorkee, a premier technological institute in the country.
Over 20 individuals participated in the three-day course titled "Application of Remote Sensing and Geographic Information Systems in Agriculture Sector". The sessions covered a number of topics related to remote sensing and agriculture, obtaining geographical data and other things.
Professor Aisha Al Hajri, senior space data analyst at NSSA, said she was privileged to be able to participate in the programme. "Participating in such international courses has an important role in transferring knowledge and exchanging experiences with experts and specialists from different countries of the world. "Achieving the necessary skills in remote sensing will be vital for developing space applications to support the Kingdom's agricultural sector," she added.
Roya Bubshait, another space data analyst, said: "We are living in a time when agriculture has become an economic activity that depends on the use of cutting-edge technologies to achieve sustainable and climate-smart agricultural patterns."
"There are several environmental and human factors that affect the agricultural sector, such as climatic and urban changes, and decision makers must be aware of them." The NSSA's laboratories are one of the primary sources of high-quality space data and images. India and Bahrain had signed agreements to cooperate during the visit of Indian Prime Minister Narendra Modi to the Kingdom in August 2019.
The Kingdom's first-ever satellite has just been launched into orbit from the International Space Station on February 3,2022, after having arrived at the ISS at the end of last year. Light-1 was launched in co-operation with the Japan Aerospace Exploration Agency (JAXA) from the Japanese section of the ISS alongside another satellite designed to detect terrestrial gamma rays. The Light-1 satellite is a joint project between Bahrains National Space Science Agency (NSSA), UAE Space Agency, Khalifa University and New York University Abu Dhabi.
It will be used to conduct research during lightning storms that will help civil aviation safety experts in future. The Light-1 CubeSat represents the region's first scientific mission to monitor and study Terrestrial Gamma-ray Flashes (TGFs) from thunderstorms and lightning.
Data gathered from the Light-1 CubeSat, which aims to leverage space science to support sustainable economic growth, will be shared globally to support scientific analysis and encourage cooperation with research centres around the world.