'Bahrain is a haven of diverse religious practices and faiths'
TDT | Manama
The Daily Tribune – www.newsofbahrain.com
His Royal Highness Prince Salman bin Hamad Al Khalifa, the Crown Prince and Prime Minister, highlighted Bahrain's strong social fabric, making the country a haven of diverse religious practices and faiths.
He said that Bahrain's respect for all faiths is an indication of the country's commitment as a model society that embodies the far-reaching aspirations of His Majesty King Hamad bin Isa Al Khalifa.
This came as HRH Prince Salman met yesterday the Minister of Interior, General Shaikh Rashed bin Abdulla Al Khalifa, the Minister of Municipalities and Agriculture Affairs, Wael Bin Nasser Al Mubarak, the Minister of Health, Dr Jalila bint Al Sayyed Jawad Hassan, the Minister of Justice, Islamic Affairs and Endowments, Nawaf bin Mohammed Al Maawda, the Minister of Cabinet Affairs, Hamad bin Faisal Al Malki, the Chief of Public Security Lieutenant-General Tariq Al Hassan, and the Chairman of the Jaffari Endowments Council, Yousif bin Saleh Al Saleh, at Riffa Palace, following the conclusion of Ashoora.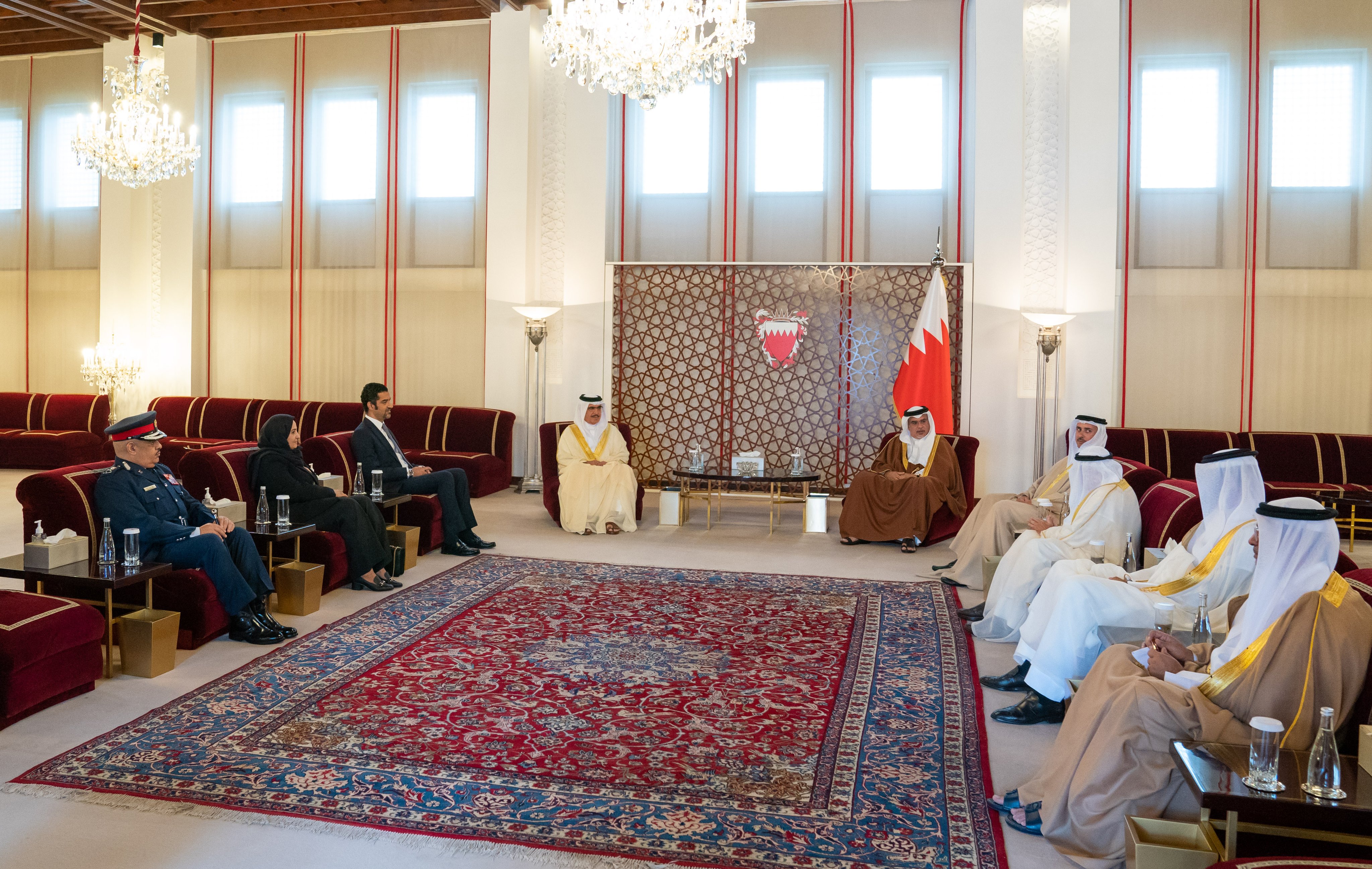 His Royal Highness commended the efforts of the Interior Ministry and various government agencies and their active roles in accommodating the citizens' needs during Ashoora.
He also expressed thanks to the Jaffari Endowments Council, the General Authority of Hussaini Processions and the heads of ma'atams and hussainias for their joint cooperation and commitment to facilitating Ashoora.
The Ministers and senior officials expressed their thanks for His Royal Highness' commitment to supporting necessary measures taken to meet citizens' needs during Ashoora.